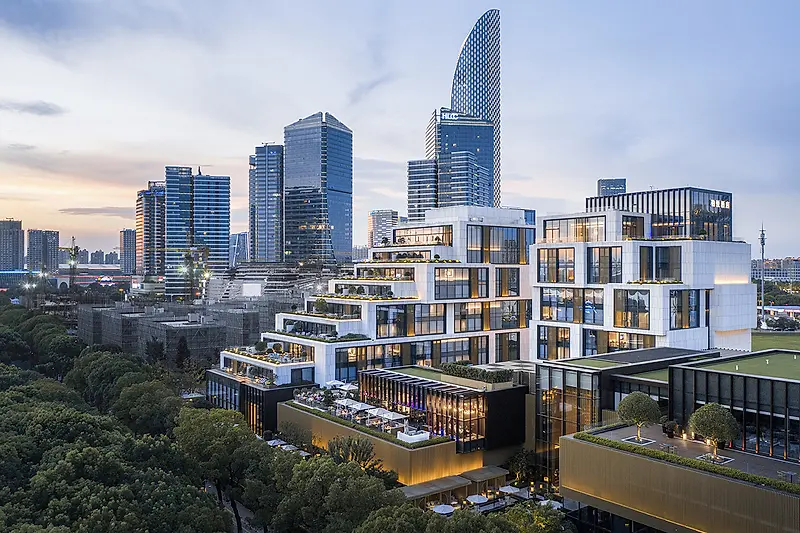 Park Hyatt Suzhou Wins LIV Hospitality Design Award
The KPF-designed hotel won in the Architectural Design of the Year – Living Space category in the 2021 awards.
Park Hyatt Suzhou celebrates the world-renowned Suzhou Garden through its abstract craftsmanship and green-infused design. A stepped massing provides private terraces and unobstructed views, creating an experience more akin to an intimate vacation home than a hotel in the city. Terra cotta cladding references plasterwork common in Suzhou, contrasted with interior gardens and reflective pools, all overlooking Jinji Lake.
The LIV Hospitality Design Awards honor projects that display excellence in hospitality architecture, interior design, and guest experiences. Learn more about the awards here. The ceremony was hosted virtually on June 26th, available to view here.