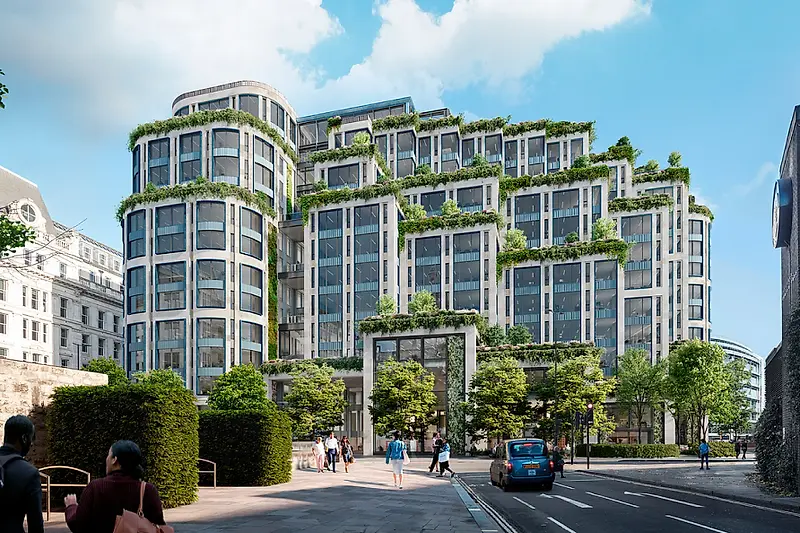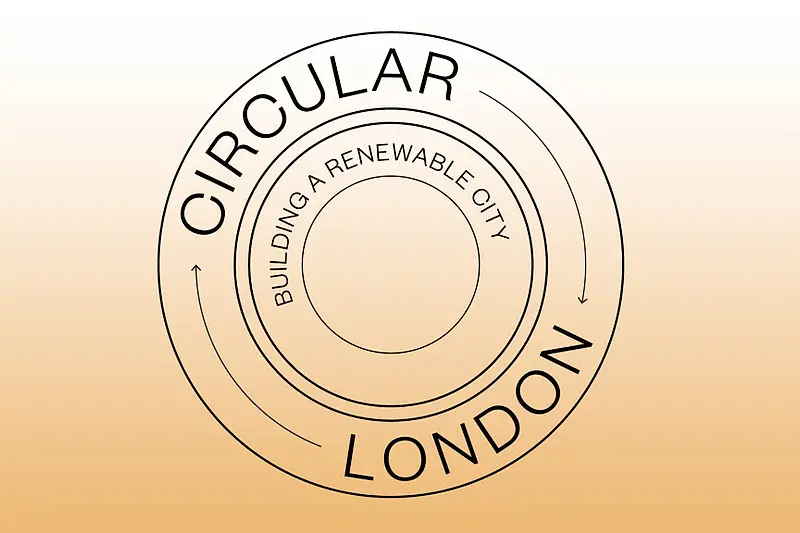 Panorama St Paul's featured in 'Circular London – Building a Renewable City'
The KPF-designed Panorama St Paul's development, a deep retrofit and expansion of an outdated 1980's office building in the City of London, is featured in the 'Circular London' report, published by New London Architecture (NLA).
The report looks at the priorities needed across the built environment to meet the Mayor's ambitious targets for a zero-carbon London by 2030, including strategies, initiatives and boundary-pushing projects.
"The circular economy should encourage collaboration among stakeholders—architects, contractors, developers, and materials suppliers," says Peter Murray, Co-founder of NLA.  "Cities are the mines from which building resources can be gathered, with materials from existing buildings deconstructed and recovered for reuse."
Currently on site, Panorama St Paul's is being transformed into a sustainable, mixed-use building that supports the City's goal for 24/7 activity. The project will include flexible workplaces, retail units, public art, a rooftop restaurant and a new pedestrian route through the site. Environmental performance and wellbeing are improved, with measures including mixed-mode ventilation and better daylight access.
Through extensive retention of the existing structure, the project offers the lowest impact redevelopment for the site, saving up to three years of demolition/new construction and reducing the whole life carbon. The building's original, high-quality ashlar facades are used as a 'quarry', Portland stone and granite have been carefully removed and are being reused in a new high-performance facade.
Find out more about the report, including the 'call to action' for Government and across the built environment here.