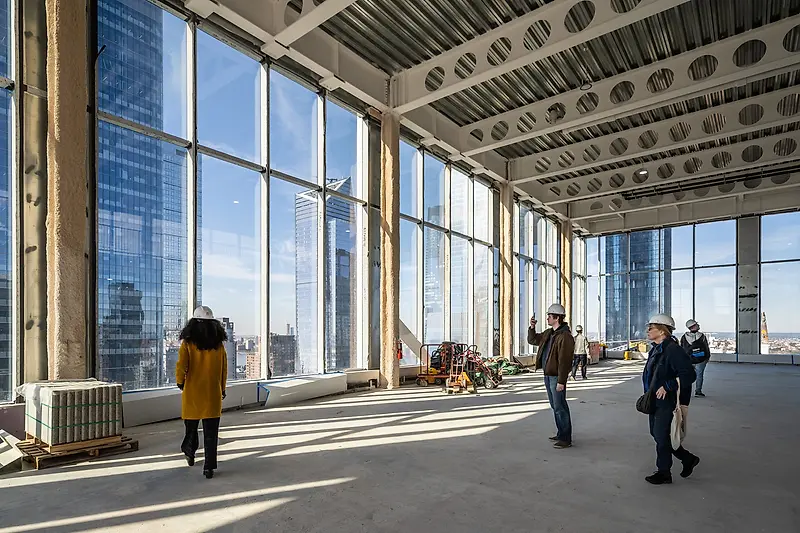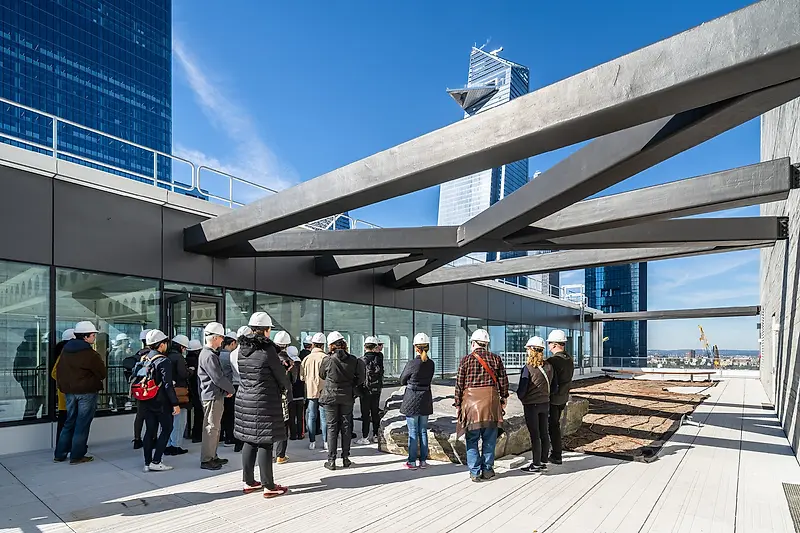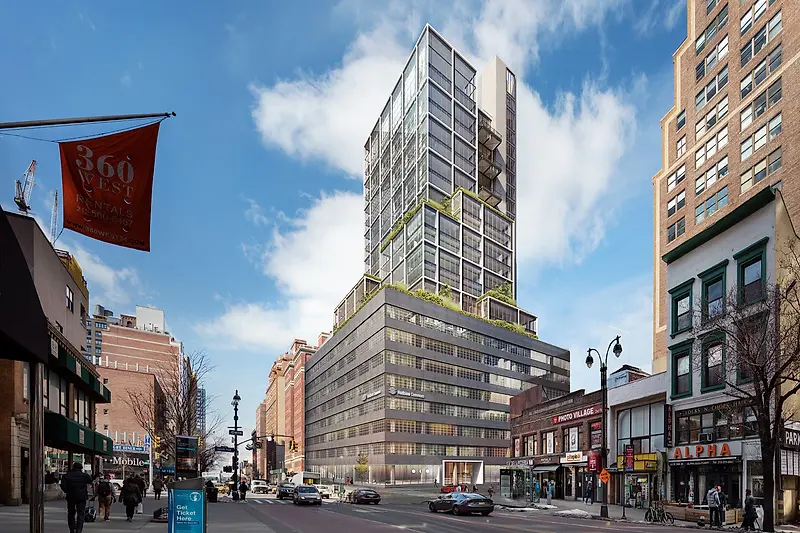 Open House New York Visits Hudson Commons
On Saturday, October 19, KPF and Cove Properties opened the under-construction building to tours as part of Open House New York Weekend.
Previously a warehouse facility for a pharmaceutical company, KPF is currently transforming Hudson Commons into a cutting edge office building. The renovated 8-story original building maintains the scale of the surrounding context with its preserved massing, while a new, 17-story structure rises from the podium. Nearly every level of the addition offers terraces or balconies, while the top floor will combine its double-height space with a landscaped terrace.
Led by the KPF design team and representatives from Cove Properties, visitors participated in a hard hat tour of the building, which is set to be completed later this year. Groups were led through areas otherwise inaccessible to the public, including the office floors, the new tower, and outdoor spaces as designers discuss the design inspiration and technical challenges involved with repositioning projects of this scale.
For more information about Open House New York, please click here.