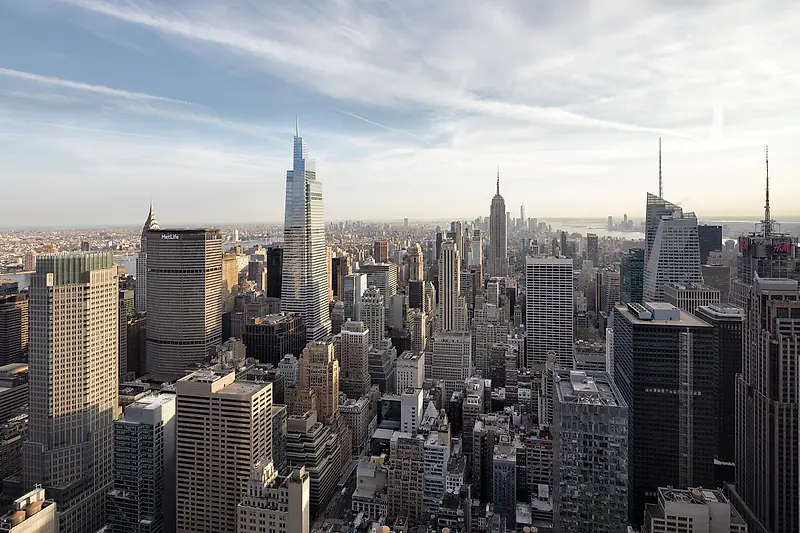 One Vanderbilt's Market Resilience Highlighted in the Financial Times
The KPF-designed office tower is a central point of the article, which discusses the challenges the pandemic has presented for commercial office buildings, and highlights the details and amenities that have allowed One Vanderbilt to flourish.
Midtown's tallest office tower, One Vanderbilt opened in Fall 2020, a time in which many were unsure about the future of the office market due to the COVID-19 pandemic. Despite these concerns, the project's success has not been slowed and now over 90% of the building is leased. The Financial Times notes the project's newest tenant has signed a 15-year lease and will occupy the entire 60th floor. Marc Holliday, Chief Executive of SL Green, the project's developer, said "I wish I had 20 more floors because if I did we could lease them."
In a market where not all New York buildings are finding the same success, the article notes One Vanderbilt's ability to adapt to the requirements of the pandemic, including the increased desire for wellness-focused amenities. The WELL-certified One Vanderbilt offers a large outdoor terrace for tenants, direct access to the subway and Grand Central Terminal, and a biophilic restaurant run by chef Daniel Boulud. The building opens onto a 14,000-square-foot pedestrian plaza on Vanderbilt Avenue. The tower also includes SUMMIT One Vanderbilt, a new and immersive observatory experience opening later this month with sweeping views of New York.
Learn about the development and construction of One Vanderbilt here. Read the full article from the Financial Times here.