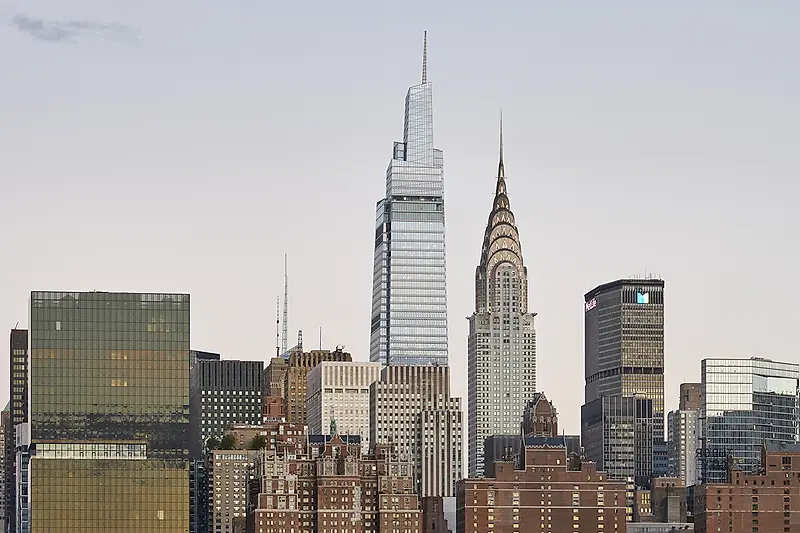 One Vanderbilt Receives Honors for Engineering and Design
The KPF-designed office tower earned Diamond, the highest level of recognition, in the Building/Technology Systems category of the ACEC's Engineering Excellence Awards, and Best of the Best High-Rise Building in the Architecture MasterPrize.
One Vanderbilt rises above Midtown Manhattan at over 1,400 feet, offering a new icon for the city skyline. In addition to Class-A office space, the new building also provides new pathways to one of the city's largest transportation hubs, connecting directly to Grand Central Terminal. The tower was constructed using concrete made with 40% cement replacement and the project's steal rebar is comprised of 90% recycled content, earning One Vanderbilt both LEED v3 Platinum and LEED v4 Gold certifications.
For the last 50 years, the American Council of Engineering Companies (ACEC) of New York has hosted the Engineering Excellences Awards as a way to recognize and honor achievements in design and ingenuity. The awards gala to celebrate the 2022 winners will be held next spring at the Hilton Midtown in New York City. Jaros, Baum & Bolles, the MEP Engineer for One Vanderbilt, submitted the project for the awards. View the full list of winners here.
The Architecture MasterPrize was created by the Farmani Group, an organization focused on the curation of international art and architecture, in order to further the appreciation of global architecture. In 2020, four KPF projects received recognition in the awards, with 18 Robinson winning Best of the Best in the Architectural Design category. View all of the winners here.
This recognition follows recent honors for One Vanderbilt, including the Excellence in Development Award from the Urban Land Trust, Engineering News-Record's Award of Merit, and an Excellence in Structural Engineering Award from the Structural Engineers Association.