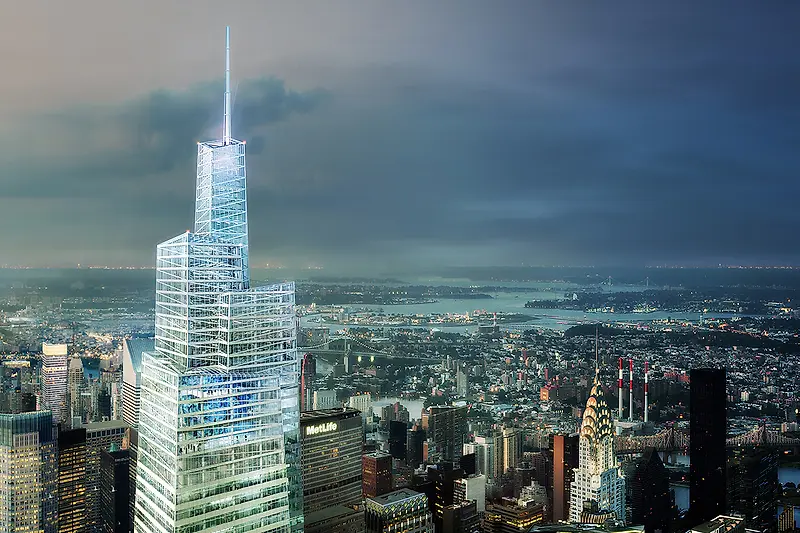 One Vanderbilt Receives 2016 International Architecture Award
One Vanderbilt was recently awarded an International Architecture Award, one of the most prestigious building design awards in the world.
Co-organized by the Chicago Athenaeum: Museum of Architecture and Design and The European Centre for Architecture Art Design and Urban Studies, the International Architecture Awards recognize new and cutting-edge architectural design, and promote international architecture to a broad, global audience. The awards jury was held in Milan during the 15th Venice Architecture Biennale, with 130 projects from more than 40 nations selected for awards by a group of Italian architects, educators, and journalists.
One Vanderbilt represents one of the most striking projects currently underway in New York City. Composed of four interlocking, tapering volumes, the building is set to soar up to more than 1,400 feet, making it the tallest building in Midtown Manhattan. Additionally, the building will feature an active urban base, offering connections to the adjacent Grand Central Terminal.
A list of all 130 winning projects for 2016 can be viewed at www.chi-athenaeum.org or www.europeanarch.eu