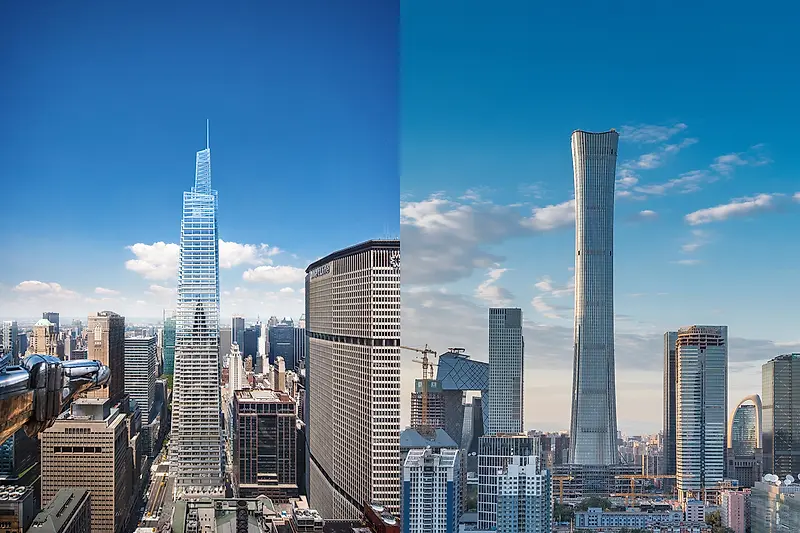 One Vanderbilt and CITIC Tower Selected as MIPIM Awards Finalists
The two KPF-designed supertall towers were named finalists in the Best Futura Mega Project category (One Vanderbilt) and Best Office & Business Development category (CITIC Tower). Winners will be announced at a ceremony in Cannes, France on March 14th.
One Vanderbilt stands out in its category for its overall design, which echoes the architectural language of iconic neighbors like the Chrysler Building and the Empire State Building, its impact on the New York City skyline as the tallest building in Midtown, and its direct connection to the fabric of New York's public transportation. With a direct, below-grade connection to Grand Central Terminal, the building's new transit connections ease congestion in the busy 42nd Street Midtown corridor while blending private enterprise and the public realm.
CITIC Tower is the tallest building completed in 2018, as well as the tallest in the city of Beijing. A defining development for the city's new central business district, the supertall tower was inspired by the form of the traditional Chinese ceremonial drinking vessel, the "zun," and has become a modern icon for Beijing that is simultaneously forward-looking and harmonious with the city's cultural roots. With below-grade transit connections and an observation deck at its highest floors, the 528-meter-tall office tower anchors the new district and welcomes residents and visitors in the capital city.
Created in 1991, the MIPIM Awards is an internationally renowned real estate competition at MIPIM, the world's property market held from March 12th – 15th in Cannes. It honors the most outstanding and accomplished projects, completed or yet to be built, around the world, the very best of the real estate industry. To learn more and see the full list of finalists, click here.