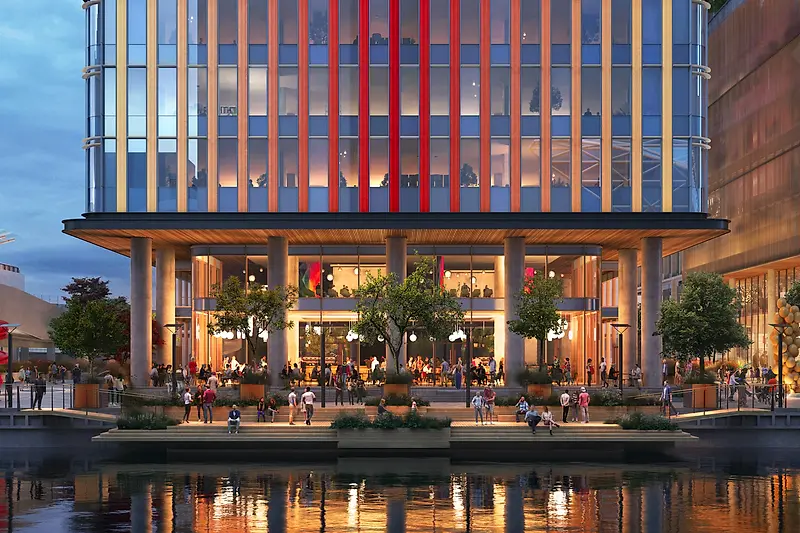 One North Quay's Planning Approval Continues the Evolution of Canary Wharf, says Evening Standard
The KPF-designed life science building has been granted planning approval, increasing the program diversity in the London business district.
The 23-storey tower features flexible workspace that can host a variety of businesses, with a special focus in life sciences such as biotechnology, genomics, and medical tech. In an article announcing One North Quay's planning approval by the London Borough of Tower Hamlets, Shobi Khan, Canary Wharf Group's Chief Executive, said "The next chapter in the evolution of Canary Wharf is well underway with the next generation of health and life science companies set to become a significant presence in our sustainable, mixed-use environment."
Due for completion in 2027, the project will be the largest commercial life sciences building in Europe. Michel Leemhuis, boss of Kadans Science Partner, the developer of One North Quay, shared, "In addition to its scale, location and technology, this building sets a new benchmark in its field for sustainability."
Read the full article from  Evening Standard here.