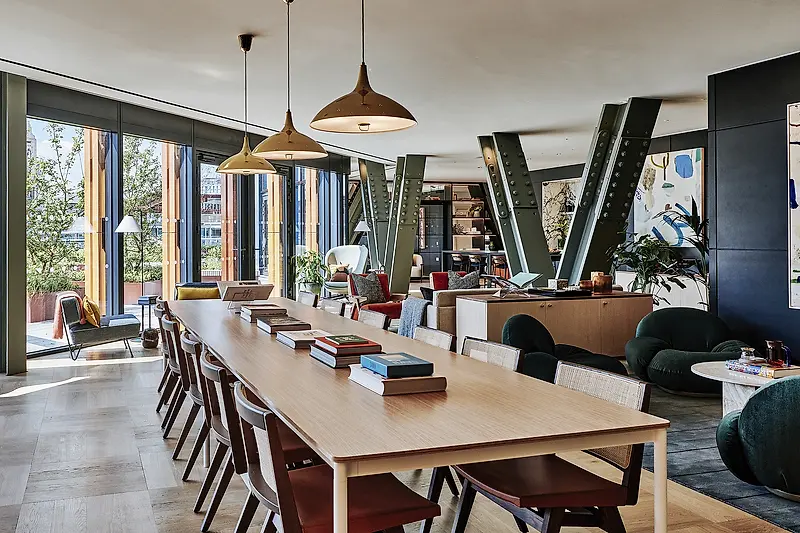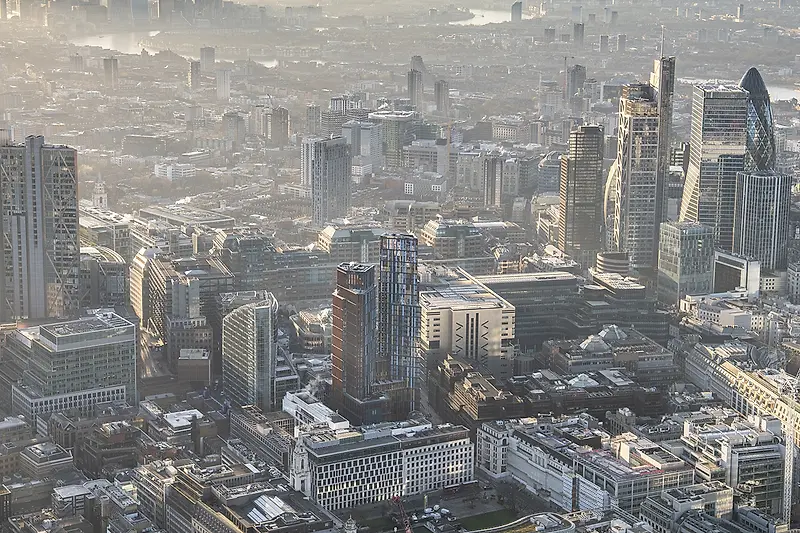 One Crown Place Receives Commendation in the Structural Steel Design Awards
In the 54th annual awards program, the KPF-designed project was recognized by the judges for its bold architecture and program arrangement.
One Crown Place is among 21 projects to be shortlisted for the award, receiving a commendation by the judges. In the announcement, the judges highlighted how the project's, "two 28 floor concrete-framed residential towers are, remarkably, supported on a steel-framed office block. A two-storey transfer structure of 15 steel trusses transfers the dense residential column loads over the largely column-free workspace floors below. This compact zone also imparts a bold theme to the interior architecture of amenity areas, and of the first of the residential levels."
The regeneration project in Hackney incudes retail, a boutique hotel, office space, and high-end residential programming. The design is sensitive and respectful to its context, and retained a locally-listed Georgian terrace, creatively linking historic elements with the addition of a new six-storey podium and residential towers.
The 54th Structural Steel Design Awards were held on September 29th at Christ Church, Spitalfields in London. The program is jointly sponsored by BCSA and Trimble Solutions (UK) Ltd. Learn more here.