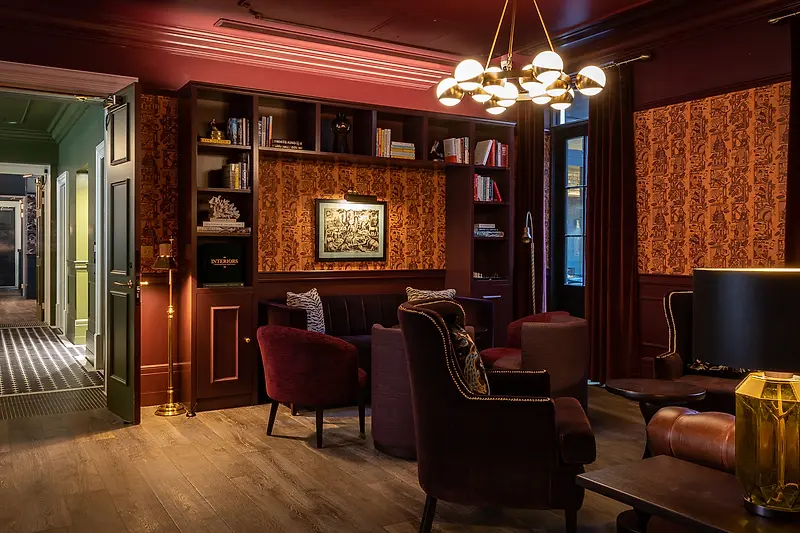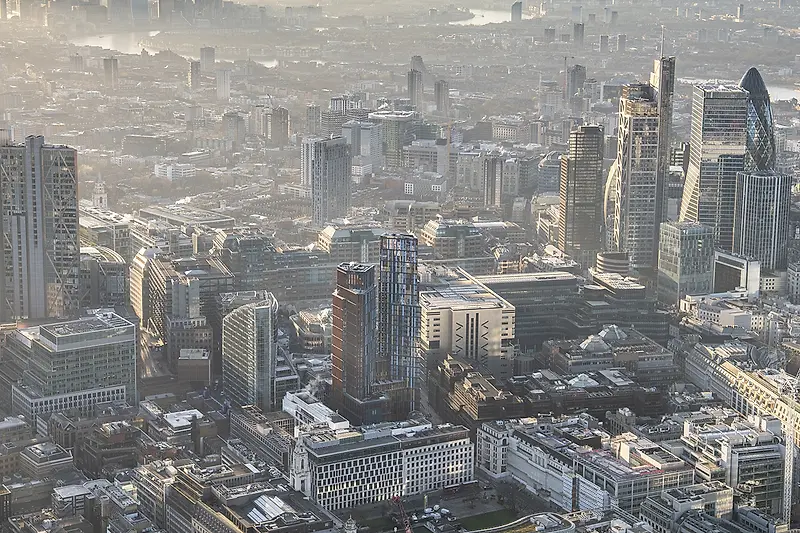 One Crown Place Named World's Best City Hotel
The Sun Street Hotel, located within the KPF-designed development in London, was named "World's Best City Hotel" in the Boutique Hotel Awards.
Sun Street Hotel occupies six Georgian terraced houses, originally designed by George Dance the Younger at the turn of the 19th century. Although unlisted, KPF saw the preservation of this terrace as key to the wider masterplan, retaining an important piece of local history and maintaining urban memory. The terrace, which was in an advanced state of dereliction, was sensitively restored and converted to hotel use. One Crown Place is an important regeneration project in Hackney, combining new-build, restoration and deep retrofit. It spans a full city block and features retail, office and apartments, in addition to the boutique hotel.
The jury noted the hotel's luxury dining, led by head chef Stuart Kivi-Cauldwell, and the interior's rich color palette, designed by Bowler James Brindley.
Sun Street General Manager Jake Greenall shared, "Sun Street is a hotel with a heartbeat, a place where guests are treated like part of the family, not just a room number. It's a home away from home for our guests, with the added benefits that a luxury five-star hotel can bring."
Learn more about the Boutique Hotel Awards here.