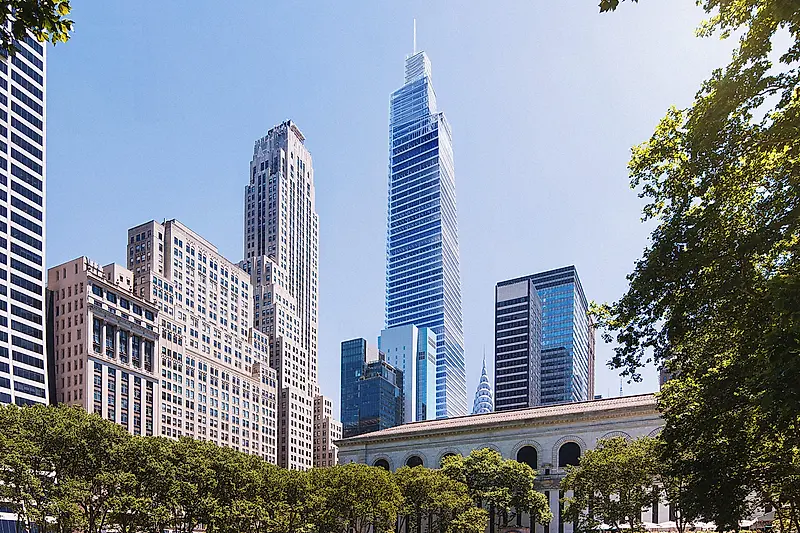 Nicole McGlinn-Morrison Participates in NYU Real Estate & Wellness Panel
The Senior Associate Principal spoke to students about One Vanderbilt's commitment to creating a healthy, high-performance workspace.
On April 15 at the NYU Stern School of Business, One Vanderbilt was the focus of a panel discussion titled 'The Value of Health & Wellbeing in Real Estate – SL Green & One Vanderbilt.' Nicole highlighted the wellness features of the building, such as microbe and mold control, construction pollution management, and controlled ventilation, which influenced the material selections and MEP system specification and monitoring.
In addition to its internal systems, One Vanderbilt's tapering form – a highly analyzed design from early in the concept phase – allows for more natural light to reach the surrounding sidewalks than by the buildings that previously occupied the site. Increased floor-to-floor heights and expansive windows as well as a column free interior and large floor plates will give tenants flexibility in design and access to natural light from all areas. Finally, the building's connections to Grand Central are designed to relieve overcrowding in the area and will feature light, bright materials to bring a sense of openness to these below-grade corridors.