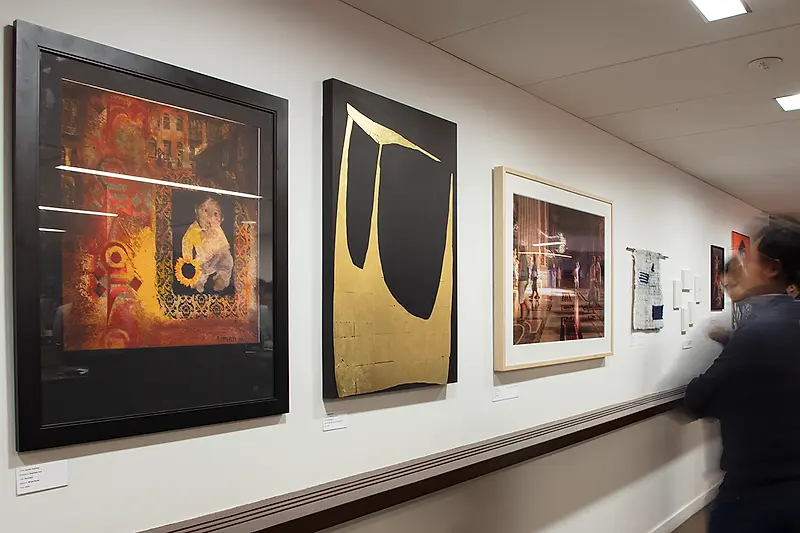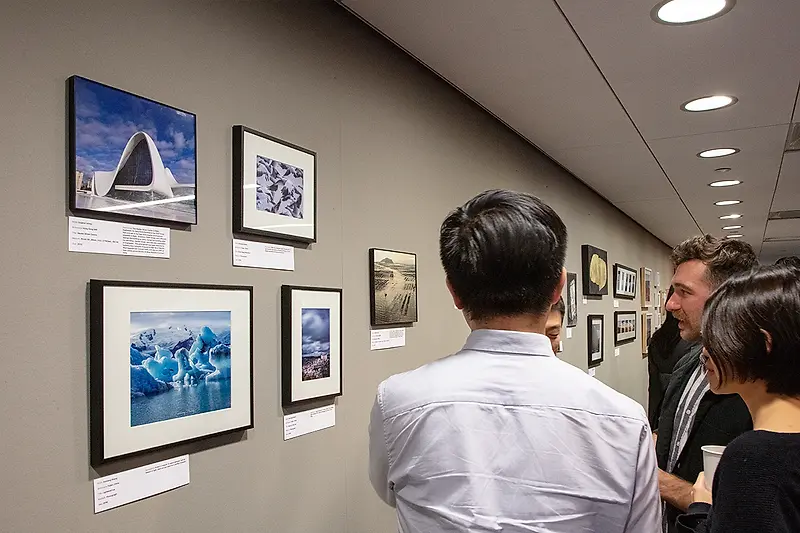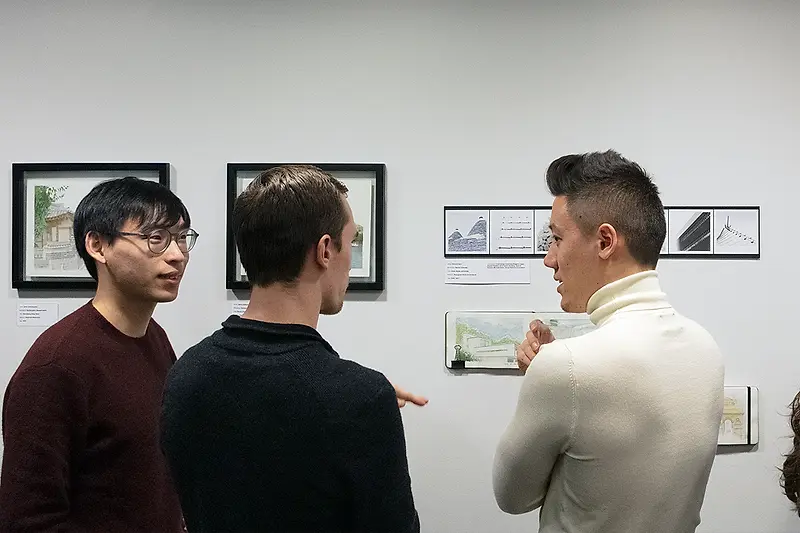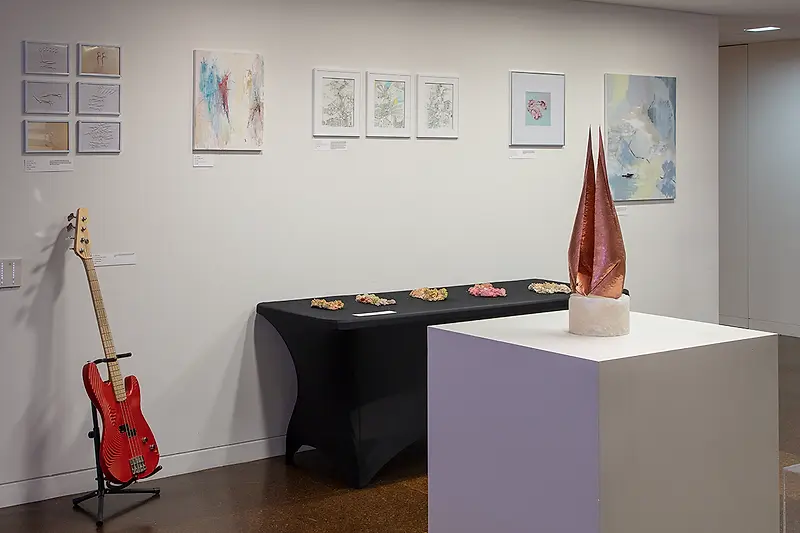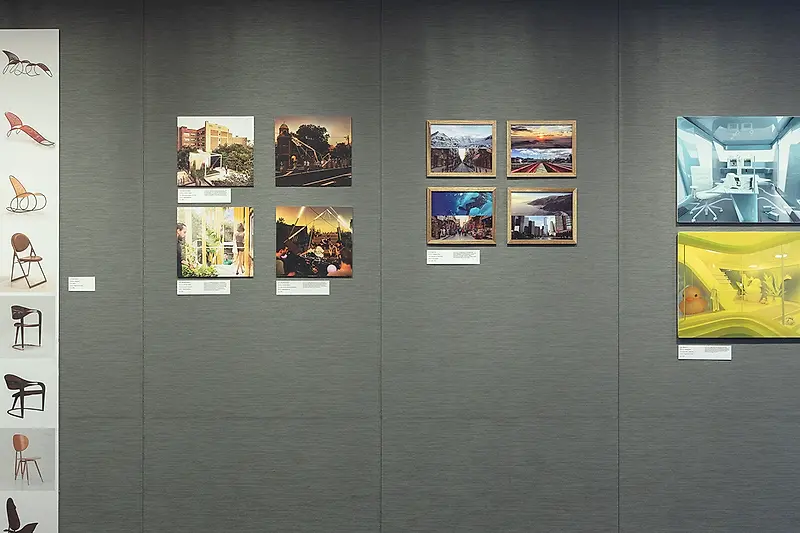 New York Office Curates Internal Art Show
Titled The Art You Share, the exhibition features a diverse assortment of paintings, photographs, drawings, sculptures, and other mixed media.
On Friday, March 1st, the studio gathered to celebrate the show's opening, planned by KPF's Art Committee. This group of architects and art enthusiasts curated over 60 submissions, dividing them between two "gallery" spaces within the New York office, loosely grouped by traditional/representational work and futuristic/abstract work. From a carved guitar to a pastel portrait, from film photography to watercolor sketches, the show illustrates an impressive breadth of personal artistic expression outside architecture. A few architects also contributed pieces concerning their professional craft, expanding the work of the firm in an unexpected and unconventional way.
The show will remain hung in the New York office through the end of March.
The KPF Art Committee represents one of the many internal groups that share knowledge, find opportunities for innovation, and empower employees of all levels to do their best work. Learn more about our KPF communities here.