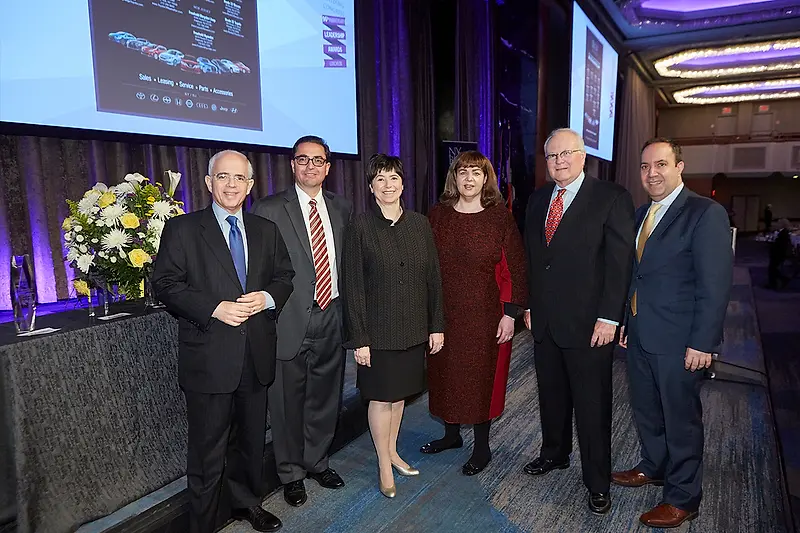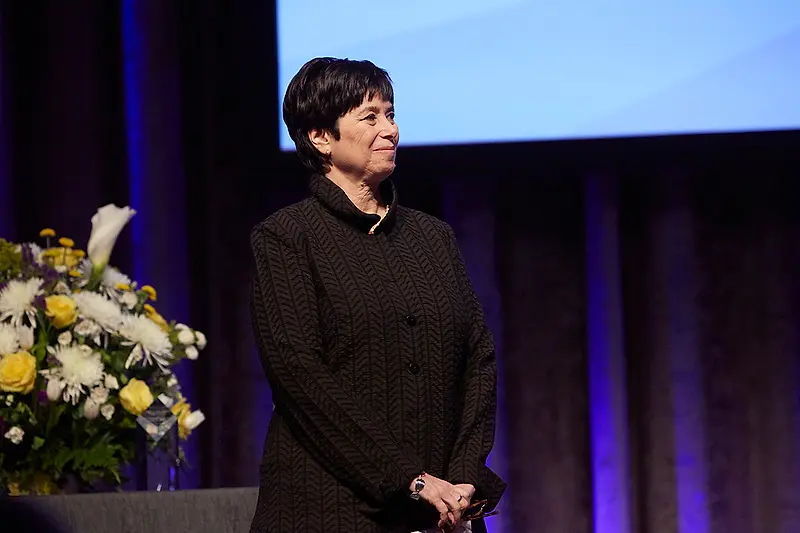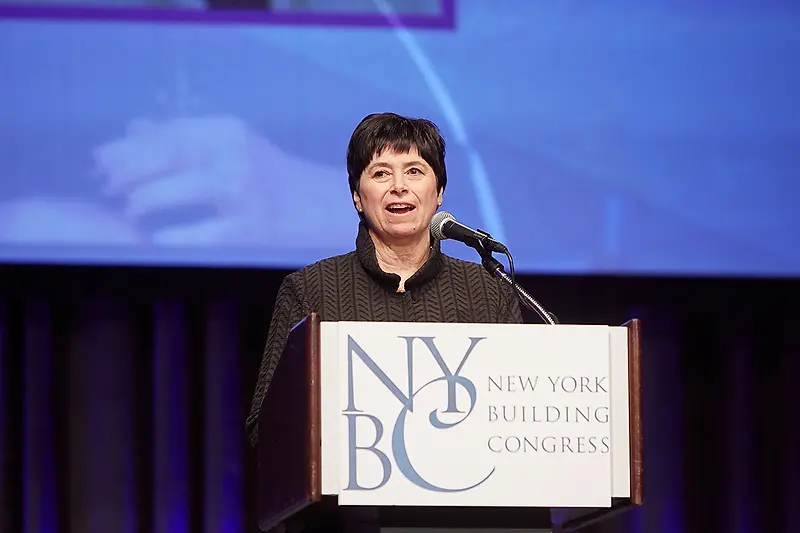 New York Building Congress Honors Principal Jill Lerner
On May 17th, Principal Jill Lerner was honored by the New York Building Congress at their Leadership Awards Luncheon. Lerner, a Guest of Honor at the event, is also on the organization's Board of Directors. The Leadership Committee members hail from numerous sectors concerned with the built environment, from developers to architects to the U.S. Senate.
Lerner was the only architect honored this year, representing KPF among some of New York's most influential players in architecture, engineering, and construction. In her speech, she spoke to the importance of collaboration, noting that, 'Design is important at all scales, from a subway renovation to Hudson Yards, from the streetscape to the Highline and the skyline, and affects all citizens of New York, from NYCHA to Wall Street. And it takes everyone in the engineering and construction industries to make it happen. At the end of the day, as everyone in this room knows, the way we tackle urban problems and what we build will be there for generations to come, built through the collaborative efforts of everyone here, and both the design and the quality of construction will count.'
The New York Building Congress, a broad-based membership association celebrating its 96th year, is committed to promoting the growth and success of the construction industry in New York City and its environs. It provides a unique forum to advance an industry-wide agenda that focuses on investment and growth in the urban realm.