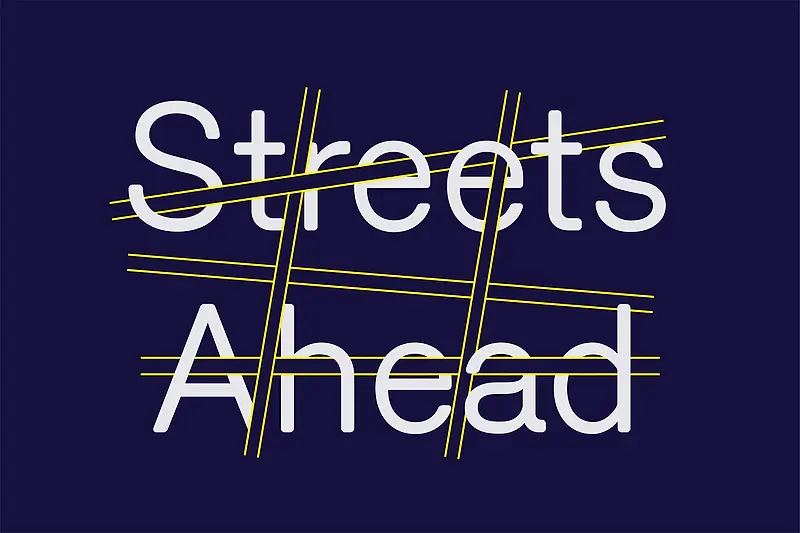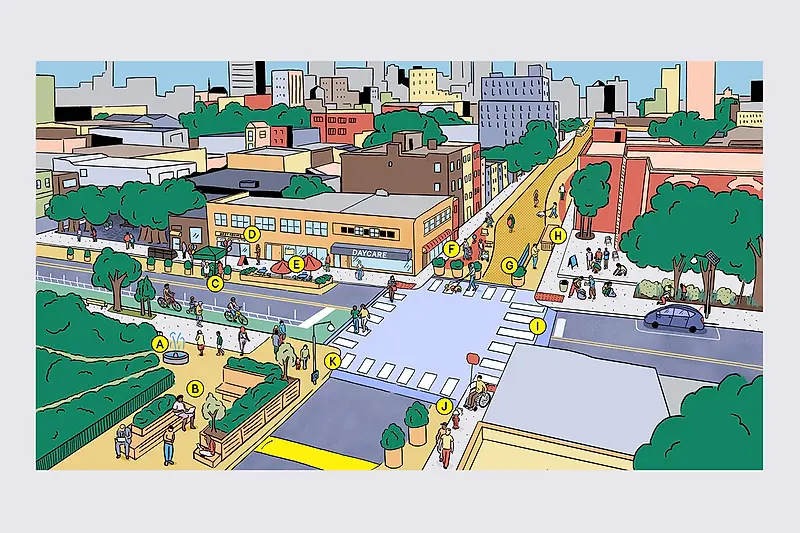 Nels Erickson Joins Working Group for Urban Design Forum's Streets Ahead
The KPF Architectural Designer helped shape the goals and strategies of the UDF program to make streetscapes more vibrant and equitable.
Nels joined the "Care" working group, which imagines streets that center safety, care, and healing for New Yorkers of all ages, races, and abilities. Together, the group has created ten actionable guidelines to achieve these goals, including recommendations to fund long-term, ongoing, and inclusive engagement for street design; transform streets adjacent to NYCHA campuses; strengthen focus on accessibility of the streetscape; and more. Each of the ten items points to specific actions that could be taken in 2023 to achieve these goals.
Nels has worked on projects with similar goals as Streets Ahead, such as KPF's NYCHA Red Hook Houses, a resiliency and renewal program that will lessen the community's vulnerability to natural disasters and improve the sustainability and livability of the development. He also plays a role in Neighborhoods Now, an initiative developed by the Van Alen Institute and the Urban Design Forum in which KPF and collaborating firms partnered with the Bedford-Stuyvesant Restoration Corporation to help address COVID-19 relief in a neighborhood already dealing with social inequity.
The firm has a longstanding relationship with the Urban Design Forum. Alongside serving as the Chair of the Board of UDF, KPF President and Design Principal James von Klemperer recently participated in a conversation for the Urban Design Forum centered around a proposal to update the Champs Élysées and how this may inform the future of New York's commercial corridors. KPF Senior Associate Principal Anabel Fernandez also joined a panel of thought leaders from New York and London to discuss the question raised by the Streets Ahead ideas platform: 'How can we transform streets to create connected communities?'
Created in collaboration with working groups of nearly 50 New Yorkers, Streets Ahead envisions New York's streets through the lenses of Commerce, Culture, Climate, Care and Continuity to inspire NYC to think big for the future of its streets. The platform is meant to serve as a hopeful provocation and a tool to work together and chart the path forward to a city New Yorkers want to live in. Read more about the visionary program here, and meet the members of the "Care" working group here.