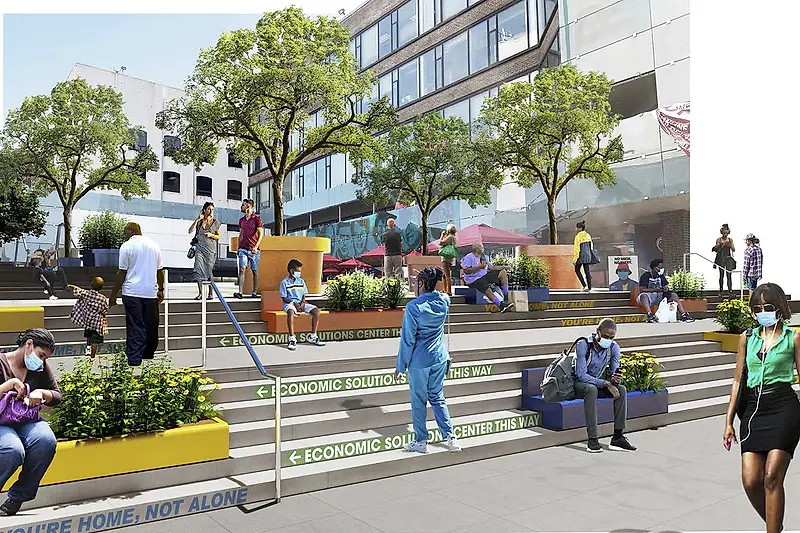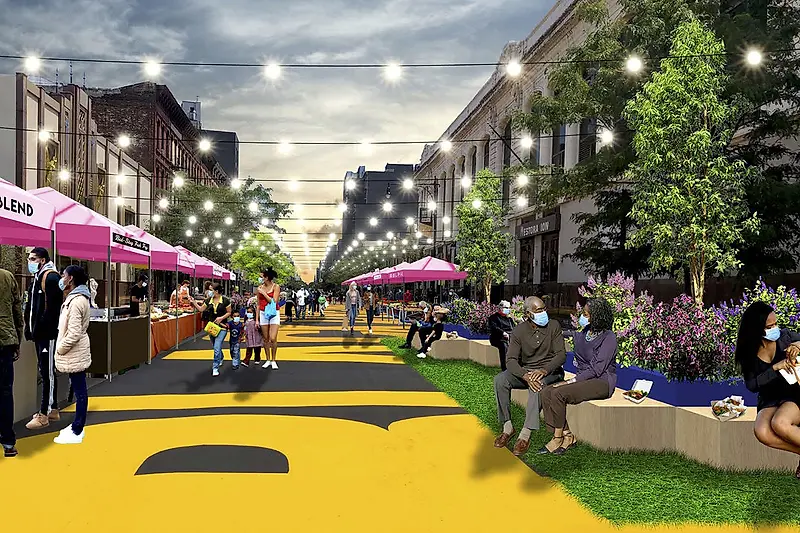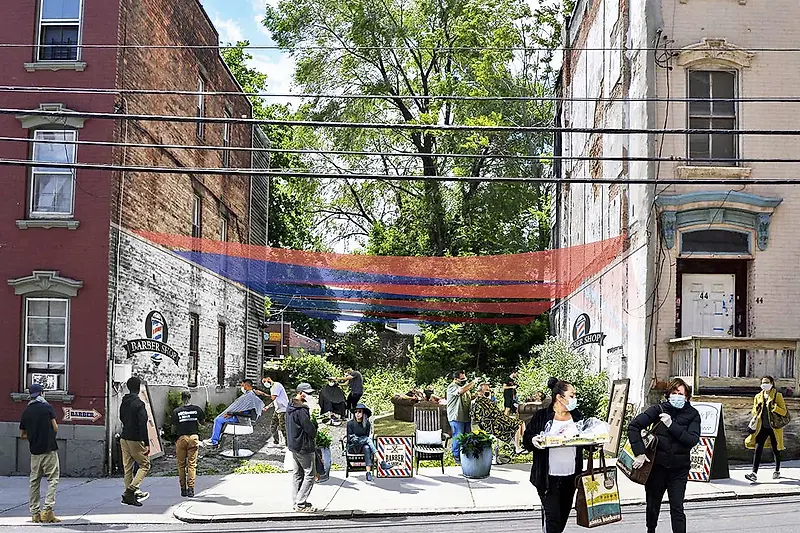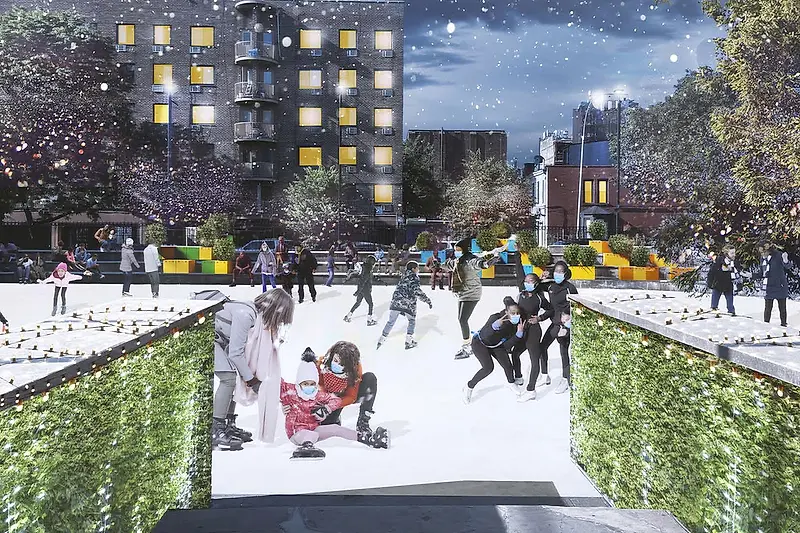 Neighborhoods Now Issues Resources and Design Recommendations
KPF joined the Bedford-Stuyvesant Restoration Corporation to create public space as part of the program to channel pro-bono resources from New York-based design firms into community-driven recovery strategies.
The Urban Design Forum and Van Alen Institute have published a series of design recommendations and downloadable resources for community-based pandemic recovery strategies, created by design professionals and local organizations participating in Neighborhoods Now.
In collaboration with supporting firms AE Superlab, Farzana Gandhi Design Studio, James Corner Field Operations, and JB&B, KPF's working group aims to build upon and support the Restoration's work while leveraging their reach to engage the broader community. In the group's proposal, Fulton Street is reimagined as a major public space with a connected corridor that links slow streets, existing plazas, and repurposed vacant lots and storefronts. The proposal also includes DIY instructions for making barriers used in outdoor restaurant seating and a graphic wayfinding system to encourage social distancing.
The Restoration working group is now sourcing materials for movable, adaptable furnishings for pop-ups in public spaces and murals to be created in collaboration with RestorationART to showcase history, memorialize loss, and celebrate strength in the neighborhood.
Launched in June 2020, Neighborhoods Now channels pro-bono resources from New York-based design and interdisciplinary firms into site-specific strategies for neighborhoods' recovery and reopening. The Forum and Van Alen organized this initiative in response to the COVID-19 pandemic's disproportionate impact on communities of color and neighborhoods that already lack access to resources as a result of long-term structural inequities.
For a complete list of participating organizations and firms, each working group's full report, and photos from projects implemented to date, visit vanalen.org. For additional analysis of the recent announcement, please see recent coverage in The Architect's Newspaper, and Fast Company.