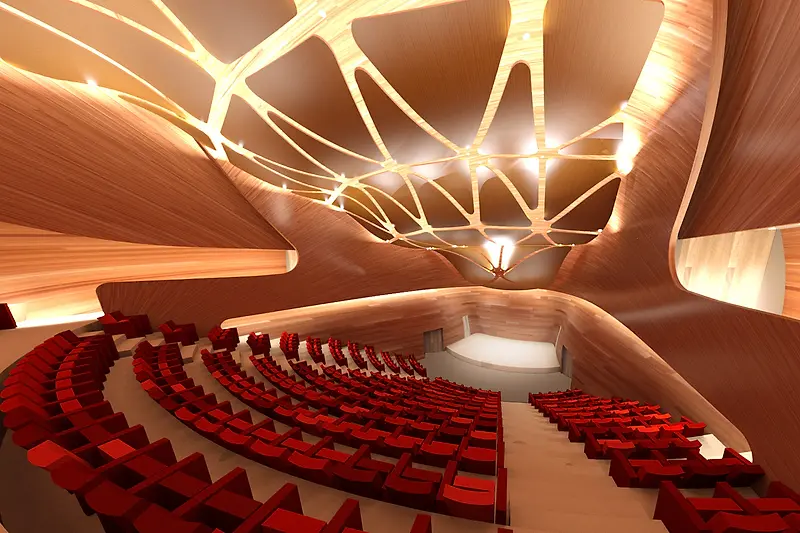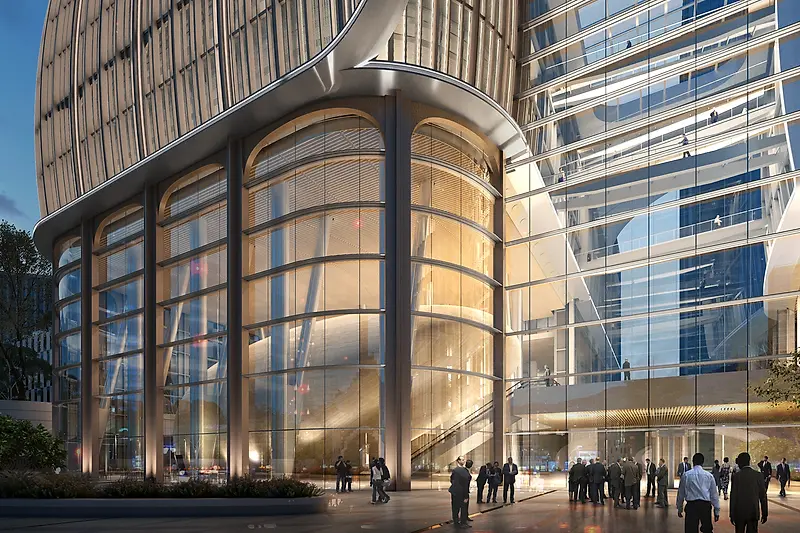 KPF and Turners International Present the Auditorium of Ziraat Bank Headquarters at the CTBUH International Conference
The auditorium, is a free-standing sculptural element that embodies traditional Turkish materials and craft, is situated within the eight-story entrance atrium, and creates a unique visual identity for the building.  The shell is made of an external double-curved stone, and internal timber cladding for the interior surfaces. Achieving the complex geometry in stone and timber required the use of advanced CNC machines, bespoke modelling tools and integration with the contractor teams, to achieve the complexities of the design.
Located in the new Istanbul International Financial Centre (IIFC), Ziraat Bank Headquarters is elegantly crafted in response to of one of the world's most historic and architecturally diverse cities.
The project features two curved-profile towers of 40 and 46 stories, joined by an internal bridges, creating visual and physical links. The office-led development exceeds 355,000 m2 and has been designed to support employee wellbeing.
Ziraat Bank Headquarters is an Award of Excellence winner in the Construction category of the CTBUH Awards.  All Award of Excellence winners were presented during the 'Humanizing High Density' conference, with overall category winners announced at a gala dinner on October 18. The CTBUH awards recognize projects and individuals that have made extraordinary contributions to the advancement of tall buildings and the urban environment.
Find out more about KPF's CTBUH winning projects and the international conference here.