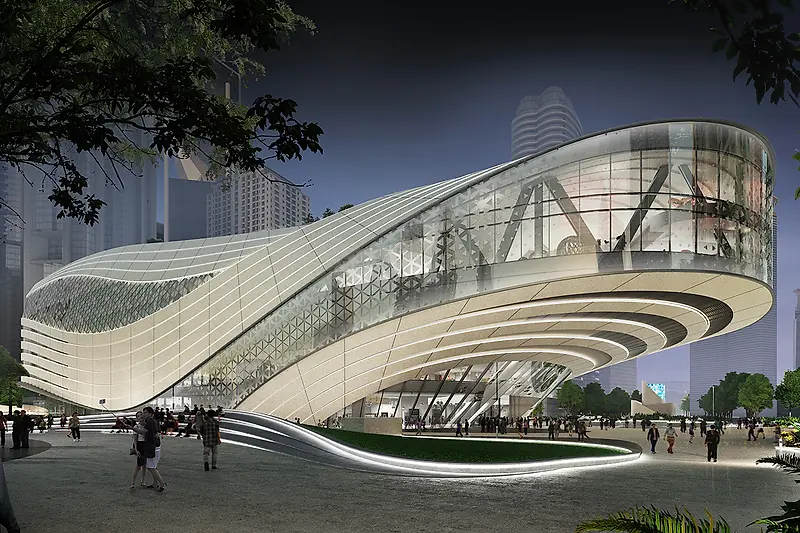 Mustafa Chehabeddine Presents at ZAK World of Facades in Kuala Lumpur
In 'The Woven Landmark,' Mustafa presented the envelope design for the KLCC Lot M, which is currently under construction in Kuala Lumpur.
The concept of weaving starts with the podium's massing, where two volumes appear to tuck under and pull through each other.
On the façade, a continuous flowing surface defines the main form, creating a harmonious appearance that responds to the uses within the podium, the width of the solid façade bands varying to meet the daylighting requirements of the space within.
On completion, the podium will provide a landscaped roof terrace and viewing platform for the view towards Petronas Towers. The podium has been designed to accommodate significant future development with minimum disruption in the medium- to long-term, incorporating the potential for the construction of a super tower.
Mustafa presented on August 25, 2022. Find out more here.