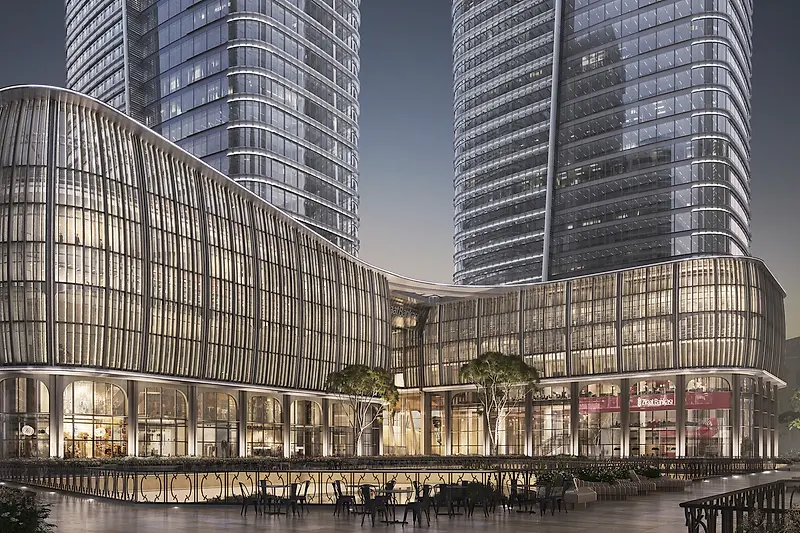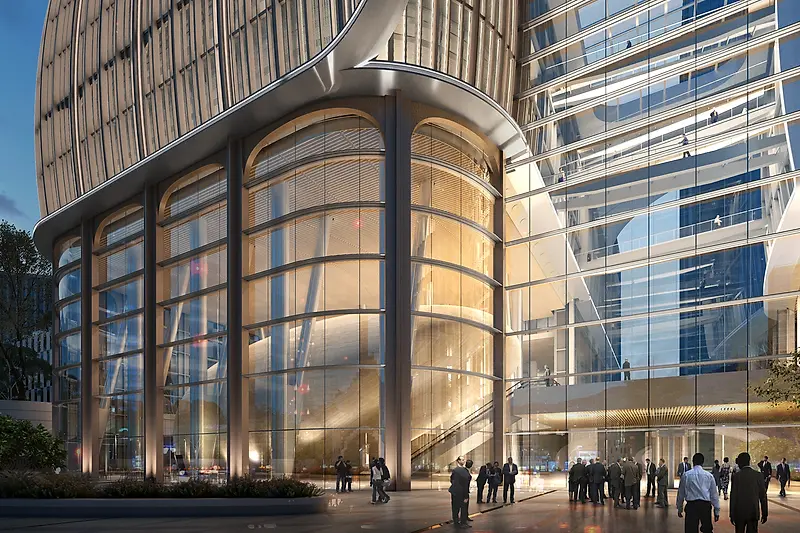 Mustafa Chehabeddine Presents Ziraat Bank Headquarters at the Advanced Building Skins Conference
The Ziraat Bank Headquarters is the centre-piece of the new Istanbul International Financial Centre. The iconic building features two towers of 40 and 46 storeys linked by an eight-storey podium. The design draws on the cultural heritage and historic architecture of one of the world's oldest and most diverse cities. The curvilinear form of the towers and podium were optimised with bespoke parametric software that allowed the forms to be achieved with a limited number of individual panel types. A freestanding auditorium in the lobby is the most recognisable element in the interiors. This features an internal façade with a double-curve shell that embodies the tradition of Turkish materials and crafts – stone cladding for the exterior and timber cladding for the interior surfaces. Achieving the geometry in stone and timber required the use of advanced CNC machines and bespoke modelling tools. The Ziraat Bank Headquarters is an award-winning project that demonstrates high-class architectural design and the future of building envelopes.
The annual Advanced Building Skins Conference & Expo welcomes architects, engineers, and representatives from the construction industry, attracting industry specialists from more than 50 countries worldwide. This year's focus included: Glass for Sustainable Construction, Integrating Solar Technologies into the Building Skin, Innovative Products and Technologies for Building Skins and Models, Tools and Simulations for Sustainable Buildings. Find out more about the ABS Conference here.