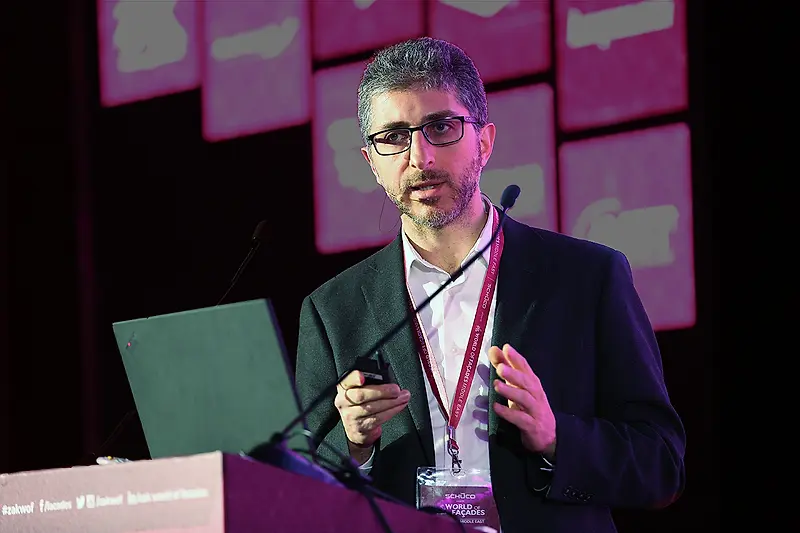 Mustafa Chehabeddine presents at the Zak World of Facades Middle East Conference in Dubai
The new terminal, which will process up to 40 million passengers each year when it opens, features one of the largest free-standing glass facades in the world. In his talk, Mustafa discussed the complex geometry of the building, the challenges of building a 'ground-scraper' and the climate responsive approach to massing and orientation that avoids the need for external sun shading.
Zak World of Facades is one of the world's premier conferences concerning façade design and engineering, combining programming such as exhibition galleries, power networking, and panel discussions. KPF architects have spoken at these conferences in New York, London, Paris, Hong Kong, Abu Dhabi, Bangkok, and other major cities. Find more information about upcoming events here.