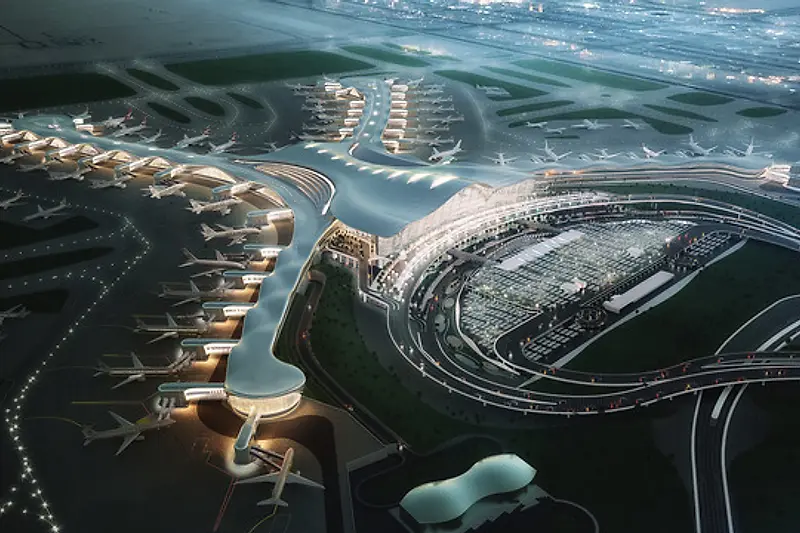 Mustafa Chehabeddine Presents at Advanced Building Skins Conference in Bern, Switzerland
KPF Design Principal Mustafa Chehabeddine presented the Abu Dhabi International Midfield Terminal at the recent ABS conference. One of the largest structures in the world, the organically-shaped building envelope has been designed to mitigate the challenges of the extreme local climate.
With summer temperatures in Abu Dhabi regularly exceeding 40 degrees Celsius, a high-performance façade is required to limit solar gain and reduce the energy required to maintain the thermal comfort of workers and passengers. A climate-responsive approach to massing avoids the need for external sun shading – and the maintenance issues associated with those in a sandstorm-prone environment. The result is a world-class airport building whose beautiful form has been informed by climate and function.
Europe's leading event on building envelopes, the Advanced Building Skins conference attracts an audience of architects, engineers, scientists and the wider construction industry, find out more here.