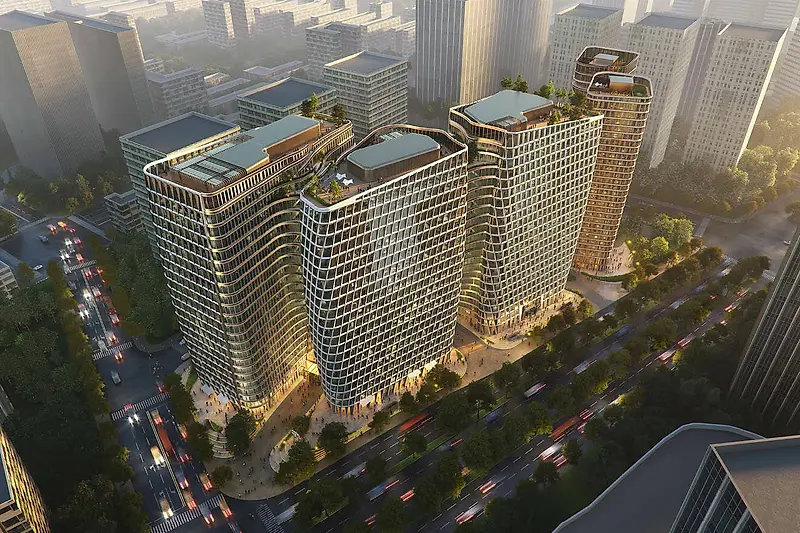 Mustafa Chehabeddine Presents at Advanced Building Skins
Design Principal Mustafa Chehabeddine used Beijing Century City to illustrate how KPF is using parametric design to rationalize design processes and deliver complex façade geometry at the conference in Bern, Switzerland.
Beijing Century City is a mixed-use development at the core of Beijing's CBD that uses the concept of mountain peaks and valleys to define its massing, improve visual permeability in the urban fabric and provide outstanding offices, residences and retail. Complex geometry and computational challenges required a new streamlined workflow to allow multiple design iterations, rationalise the façade at the detailed design phase and reduce drawing time for architects. This was achieved by developing a clear system that uses responsive algorithms to share information across CAD and BIM design tools.
The Advanced Building Skins Conference is Europe's premier event on innovative building envelopes, attracting an audience of architects, engineers, scientists, and the wider construction industry, find out more here.