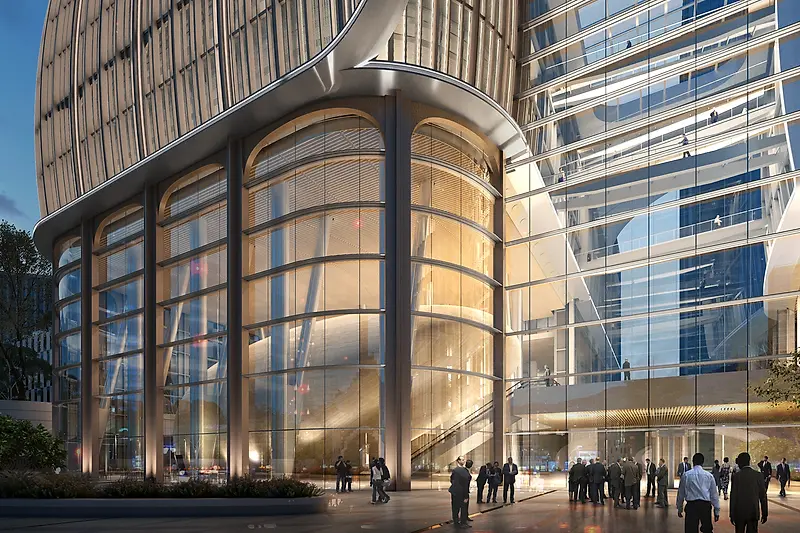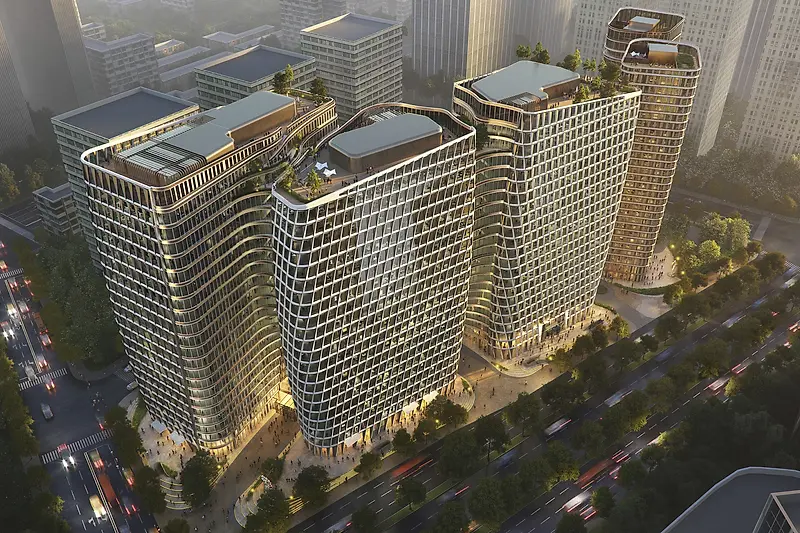 Mustafa Chehabeddine Gives the Keynote Speech at ZAK World of Façades
Mustafa's talk "Pushing the Envelope: Resolving Complex Façade Geometry for Performance and Buildability," pulled from KPF's portfolio of work and highlight projects that use parametric design to rationalize design development. He also discussed the challenges and opportunities in façade design, and looked to the future for considerations regarding façade performance and delivery.
The Ziraat Bank Headquarters is the center-piece of the new Istanbul International Financial Centre. The iconic project features two towers of 40 and 46 stories linked by an eight-story podium. The curvilinear form of the towers and podium were optimized with bespoke parametric software that allowed the forms to be achieved with a limited number of individual panel types – using standardized dimensions and pre-eminently planar façade elements.
The conference in Istanbul marked the 115th edition of the ZAK World of Façades conference, and the second to be held in Turkey.  The event was held on March 16th at the Hilton Bosphorus. Learn more here.