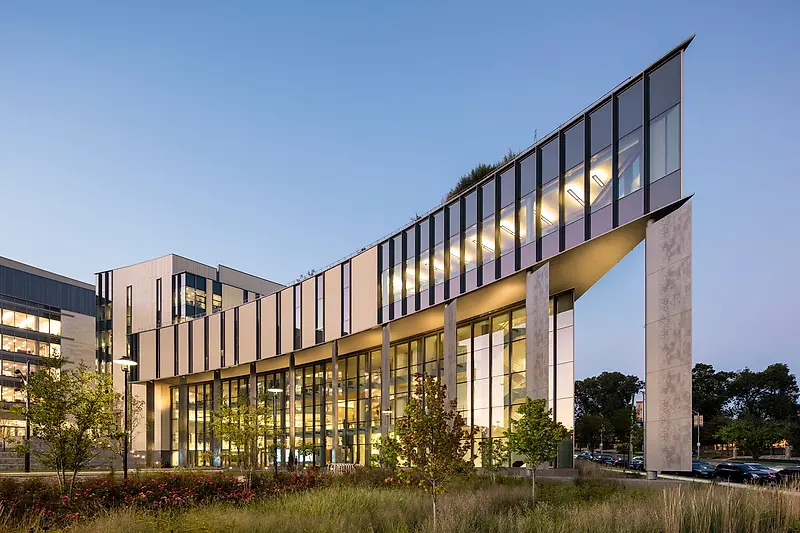 Morgan State University Earl G. Graves School of Business & Management Wins AIA Maryland Design Award
A winner in the Institutional Architecture category, the business school promotes community engagement and education through sustainable practice.
The Earl G. Graves School of Business & Management embodies the university's energy and collaborative approach to education, while the triangular building reinforces Morgan State's role as a center for bridging the university and the greater community. The building was designed in collaboration with Architect of Record Ayers Saint Gross.
The AIA Maryland Design Awards honor projects—built and unbuilt—designed by AIA Maryland members. A panel of architects from AIA Ohio evaluated projects on various criteria, including energy efficiency, functionality, and accessibility. Winning projects, divided into eight categories, vary in program, scale, and location. Learn more about the awards here.