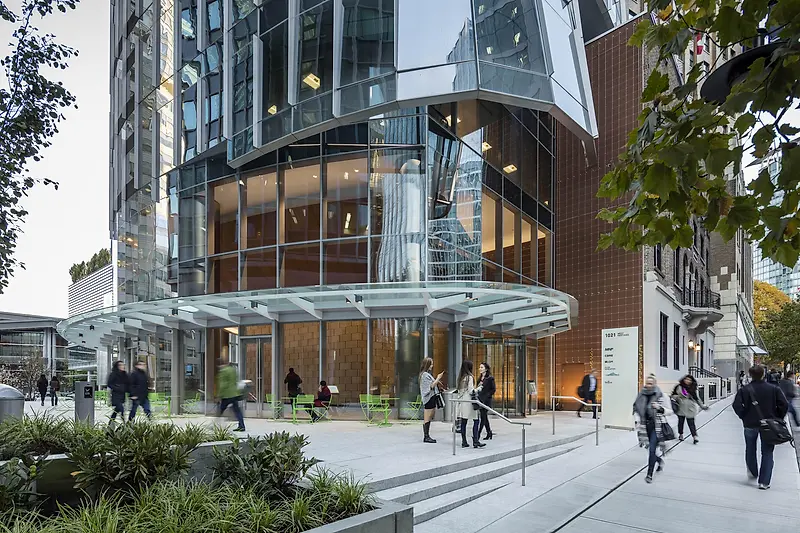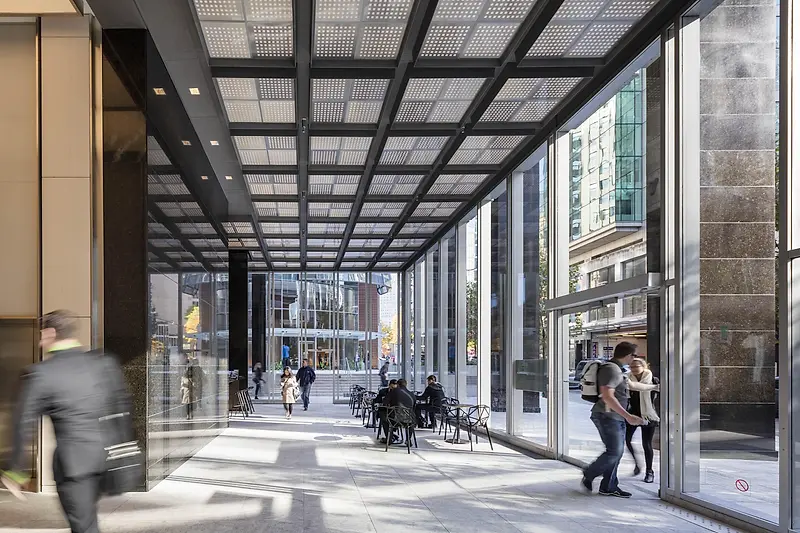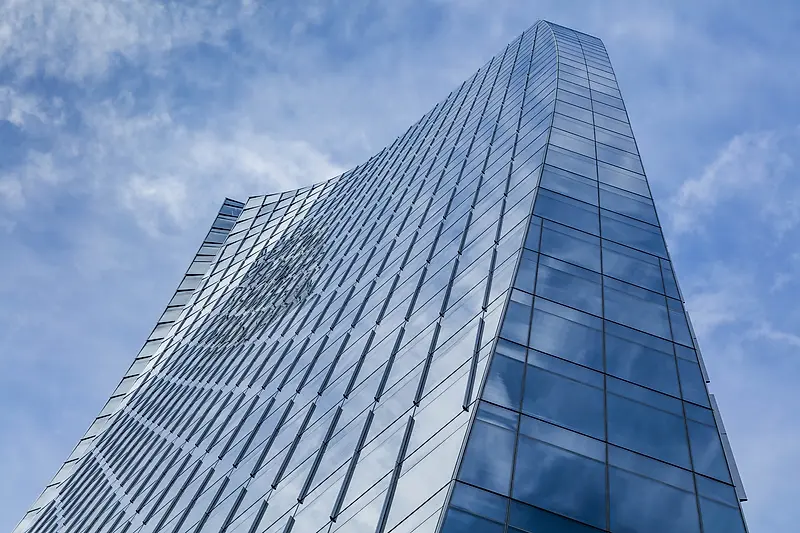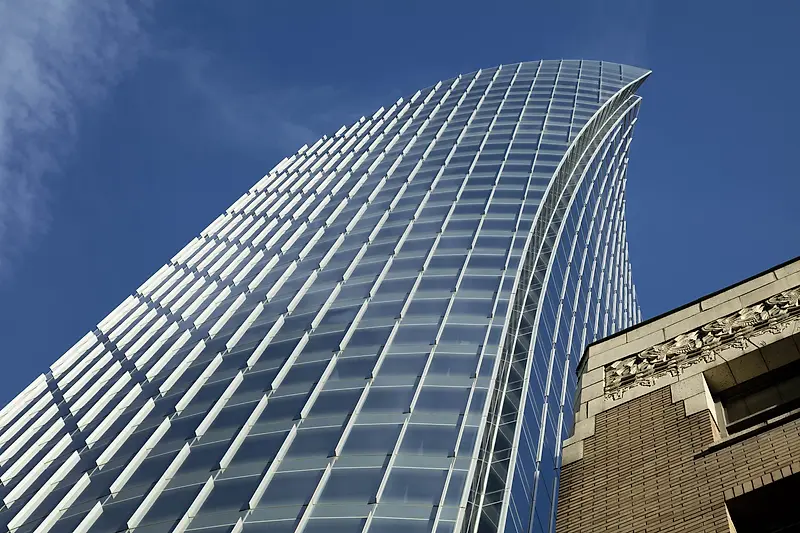 MNP Tower Wins Four Awards in Vancouver
MNP Tower, KPF's recently completed boutique office tower in Vancouver, is the recent recipient of four awards. Adjacent to both the Marine Building, a heritage site, and the University Club, a recent landmark in the city, MNP Tower is a refined and slender silhouette in downtown Vancouver.
First off, the project won the Special Jury Award for Contextual Response in Urban Design for The City of Vancouver Urban Design Award.  The Jury noted, "MNP Tower provides an excellent reflection of the context through materiality, rich simplistic shape, draping skirt, and engaging ground plane. It provides a quiet and respectful response, greatly improving the street view, and enhancing the back drop to the Marine Building."
MNP Tower received two of the 2016 Commercial Real Estate Awards of Excellence for Office Development and Tenant Improvement for the NAOIP program.  The awards recognize quality and performance, innovation and creativity, teamwork and collaboration, as well as community and environmental awareness.
Finally, the Architectural Institute of British Columbia, MNP Tower was awarded a merit-level Lieutenant Governor Merit Award. The Lieutenant Governor Merit award is the highest award given for excellence in completed architectural projects.