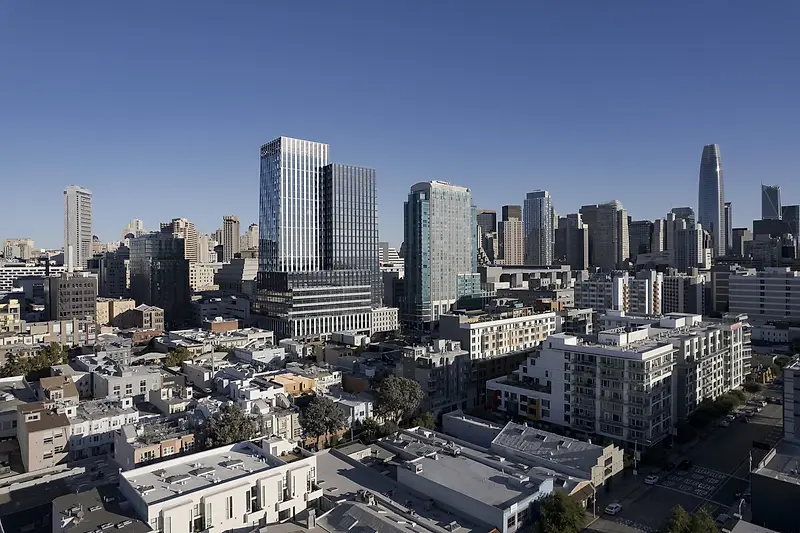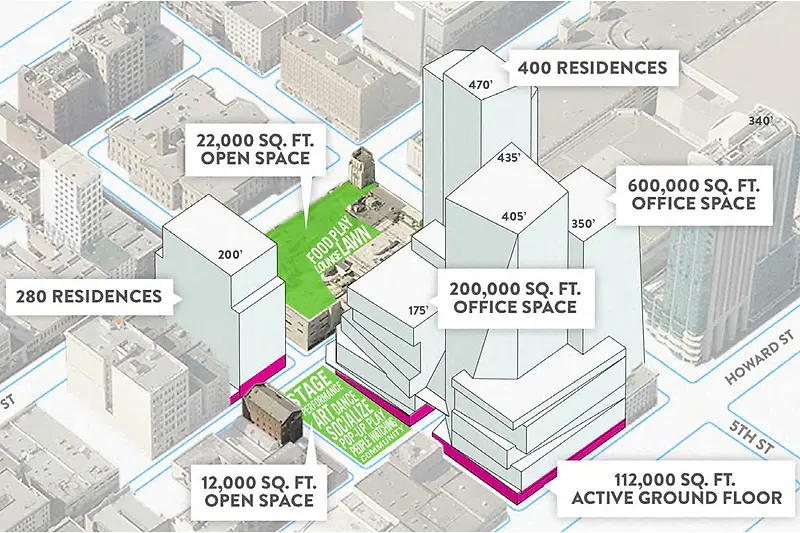 Metropolis Highlights 415 Natoma and 5M's Community-Driven Design
The publication describes the ambitions of the KPF-designed San Francisco project to build a thoughtful community from both preserved historic buildings and new developments.
The recently-completed 5M project prioritized input from neighborhood residents throughout the process, with the goal of creating an active area comprised of new construction projects, renovated existing buildings, and public space. Of 415 Natoma, the anchor office building within the neighborhood, this involved "crafting a very bespoke building," says Trent Tesch, KPF Principal. "We really pushed hard to make sure we were doing a building that had a lot of character and fabric on the façade," matching the eclectic character of the surrounding neighborhood. The publicly accessible lobby features an open-wall design for a "more inclusive" building that focuses "more on the alley structure of San Francisco as opposed to the major grid" by opening onto The Parks at 5M.
By respecting its environment, 415 Natoma and 5M create an inclusive experience for San Francisco residents to "meet the needs of its immediate residents and tenants and be a resource for neighbors and even casual passersby," says Metropolis. 5M aims to create a density and variety that goes beyond many mixed-use projects. It is meant to be fully "embedded and not an island," says Laura Crescimano, cofounder and principal of SITELAB, with whom KPF collaborated on the master plan, "honoring the history of place."
415 Natoma provides dynamic, state-of-the-art workspace for tenants and welcomes the community into its public spaces, activating the neighborhood with indoor-outdoor amenities and green spaces.
Read the full feature in Metropolis here.