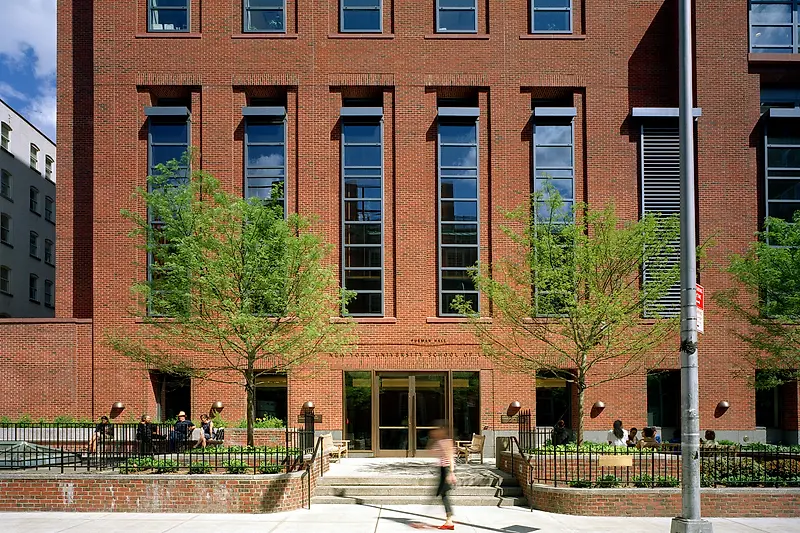 MASNYC Tours NYU Furman Hall on Greenwich Village Tour
On September 23rd, the Municipal Art Society of New York (MASNYC)  led a walking tour highlighting contemporary additions to the New York neighborhood, including KPF's School of Law building for the university.
While the neighborhood features the city's largest concentration of early residential architecture, the "Greenwich Village Modern" tour looked to the contemporary designs present, including many educational buildings for the New School of Social Research and classrooms and housing for NYU. KPF's contributions to the latter includes the law school's Furman Hall. The nine-story mixed use facility is organized in segments, as the lower floors house academic and student space, middle floors dedicated to academic administration and Law Clinics, and upper floors providing Law School faculty apartments. The exterior incorporates the reconstruction of two historic facades into the new build.
The tour, led by John Arbuckle, took place on September 23, meeting at 2pm local time. Learn more here.