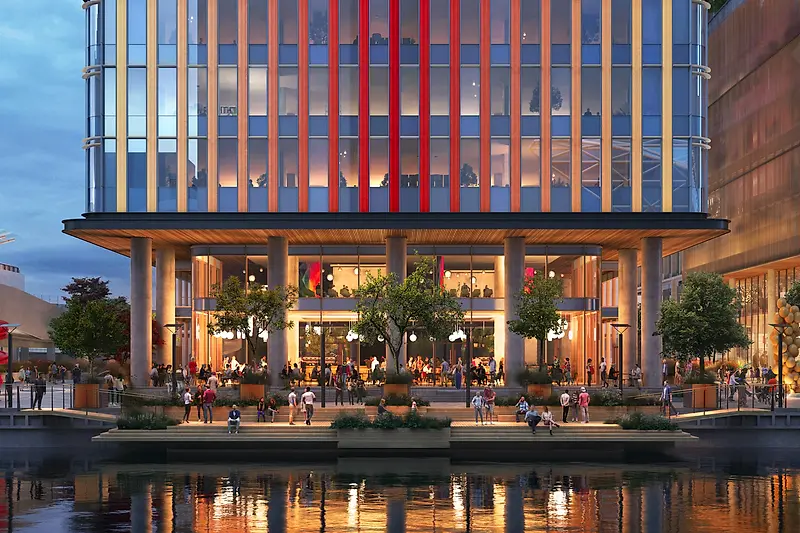 Martin Wilding Presents at Revizto Field Day
On March 3rd, the KPF BIM Practice Manager discussed how the platform has aided the firm's work in London's Canary Wharf.
KPF's experience in Canary Wharf, a waterfront destination in London's Central Business District, includes One & Five Bank Street, a 27-story tower defined by a dramatic, sweeping façade that unifies the horizontality of the podium trading floors with the verticality of the slender office floors above. Currently in the area, KPF is working on North Quay, which will be Europe's largest and most technologically advanced commercial health and life sciences building.
Canary Wharf Group was also present at the event to provide further insight into the development of the area. Additionally, representatives from Bond Bryan Digital, ISG, and DCT were in attendance. Revizto CEO Arman Gukasyan welcomed guests to the Field Day, sharing upcoming work and responding to audience questions.
Revizto is a platform that unifies BIM intelligence, making it accessible for full project teams. An advanced Issue Tracker manages workflows so users can identity model-based issues in both 2D and 3D. The Field Days are free in-person events that bring together the AEC community to network and learn.
The event took place on March 2nd in London from 2:00 PM to 6:00 PM. Learn more about the event here.