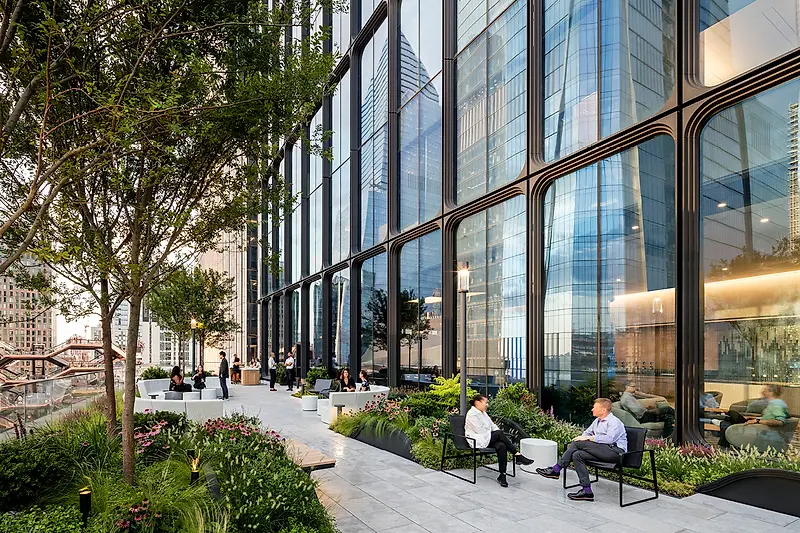 Marianne Kwok Speaks at 'Workplace Futures'
KPF Director Marianne Kwok participated in 'Workplace Futures' on Tuesday June 8, as part of the NLA City Dialogues programme.
Thought leaders from New York and London joined, to discuss the changing nature of the office, with a panel featuring Peter Murray of New London Architecture, Benjamin Prosky, AIA New York, Nick Searl of Argent Related and Rick Cook of CookFox Architects. The panel consideried how the workplace will adapt to changes in the economy and public life of commercial districts, what office of the future will look like, and how it will be used.
NLA City Dialogues brings together speakers and audiences to foster cross-city collaboration and learning between cities. The live webinar was broadcast simultaneously in New York and London. Watch a recording of the event here.