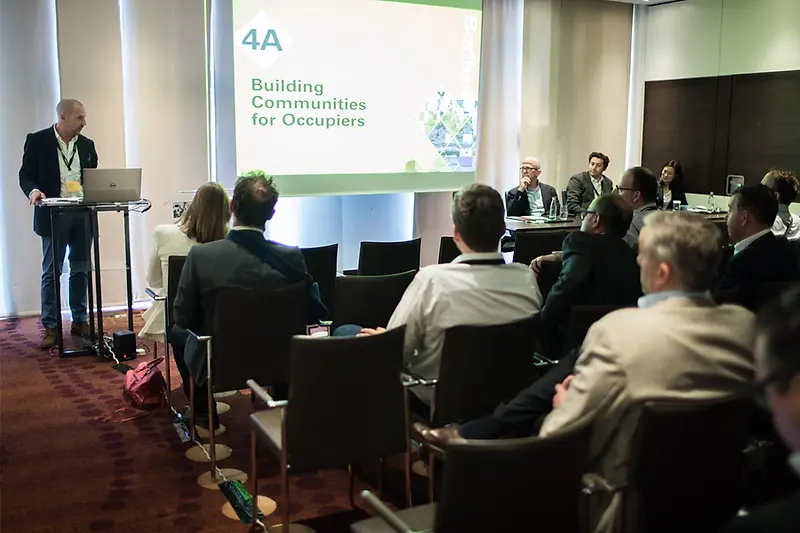 Kwok Presents at BCO Berlin Conference
As Design Director for 10 and 30 Hudson Yards, Marianne Kwok presented on the monumental mixed-use development at the annual British Council for Offices (BCO).
Hosting its conference in Berlin this year, BCO invited Kwok to participate in the case study series, featuring prominent projects in Berlin, London, and New York. KPF's ambitious Hudson Yards master plan—which includes Class-A office and residential towers, cultural attractions, and a public plaza all built over the country's busiest train line, the Long Island Rail Road —has garnered significant attention as a global example of its type.
Kwok articulated the firm's vision for community-building at Hudson Yards as part of Manhattan. Characterized by world-leading sustainability and a variety of architectural styles, Hudson Yards encompasses and extends the vibrancy of New York City. Kwok explained some of the unique challenges of designing components of Hudson Yards, including tenant demand for tailored environments, such as larger companies' desires for "building within a building" experiences.
Marianne Kwok brings more than twenty years of professional expertise to Hudson Yards, having served as Design Director for the mixed-use supertall One Shenzhen Bay and for TP Link Headquarters, both in Shenzhen, China.
Founded in 1990, BCO works to advance the collective understanding of its members in creating more effective workspaces. The theme of the 2018 BCO Conference was diversity and inclusion, with a particular emphasis on fostering conversations from multiple perspectives and reimagining the workplace for the future.