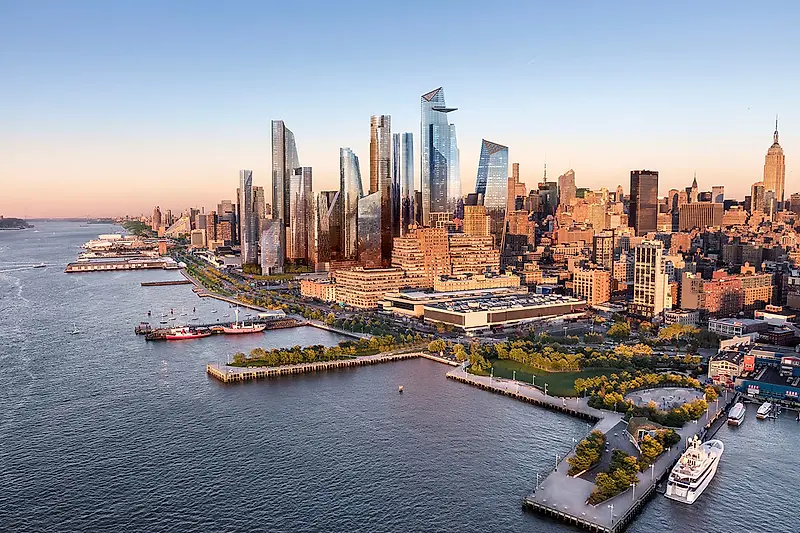 Marianne Kwok Discusses Urbanism at the Creating Communities Conference in Australia
The KPF Design Director discussed the firm's work at Hudson Yards in relation to the future of development in Sydney.
On October 16, the conference, organized by The Urban Taskforce, demonstrated how to create quality development by examining examples from around the world. Along with panelists Gordon Adams, Head of Planning at the Battersea Power Station Development Company, and Rahul Mittal, Director Design, Cistri Singapore, Kwok demonstrated how takeaways from Hudson Yards can be applied to development in Sydney.
"I think we all recognize that it is increasingly difficult to find suitable locations for development in vibrant and dynamic cities like New York, London and, to some extent, Sydney," she said. "In Sydney, officials have devised an ingenious solution by expanding westward…the city is implementing infrastructure that supports this growth, even though this takes significant investment and time. The Central Station railyard offers a viable opportunity, similar to Hudson Yards in New York."
A new 28-acre neighborhood on the west side of New York City, Hudson Yards is built on two platforms above the Long Island Rail Road rail yard at the point where 30 rail tracks converge into four before entering Penn Station. As Design Director for 10 & 30 Hudson Yards and a core team member of the KPF team that executed the Hudson Yards Master Plan, Kwok addressed challenges of urban expansion in densely populated metro areas.
For more information about the conference, please click here.