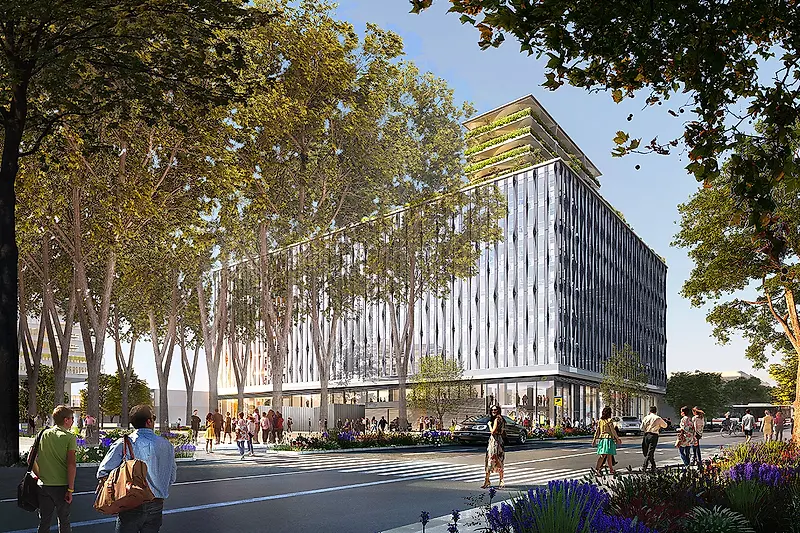 M Lyon Granted City Permit Approval
The KPF mixed-use project in southeastern France, designed with Architect of Record SOHO Atlas in Fine, reached the milestone in early January.
M LYON offers a blend of office, residential, and retail to the Part-Dieu District, adding a modern twist to the city's signature architectural style. Achieving "smart building" status, the building is minimal in energy needs and integrates the latest technological innovations. The base of M LYON features a large central atrium with office spaces that have access to natural light. Above the podium is an L-shaped extension, with residential units overlooking a green roof accessible from the amenities level. The upper levels of the tower are surrounding by balconies that host vegetation beds.
Adding significant greenery to the heart of the business district, M LYON integrates the modern needs of office and living with sustainability.