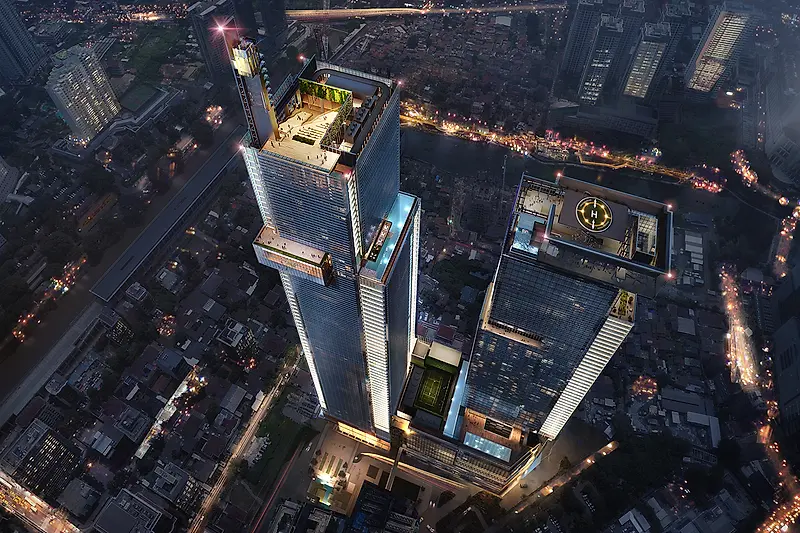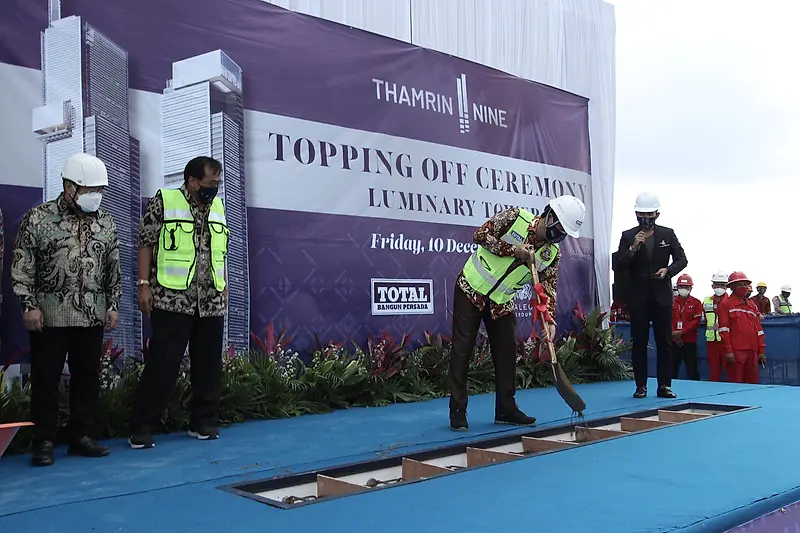 Luminary Tower Tops Out, Completing Jakarta's First Supertall Pair
Located in the Thamrin Nine development, the KPF-designed Luminary Tower rises to 304 meters above the skyline of the central district, offering a unique rooftop view to visitors of the mixed-use development and demonstrating the city's cultural and commercial vigor.
The pair of glass skyscrapers create a distinct silhouette with four cantilevered observation decks. Luminary Tower continues to build on a vision of community for Thamrin Nine, a mixed-use, vertical city that integrates residential, commercial, and social spaces. The project is directly accessible from Jakarta's MRT, allowing easy commutes—or visits to its many entertainment venues such as cinemas, bowling alleys, and banquet halls. Luminary and Autograph Towers are connected by a low-level retail podium featuring an innovative green wall and rooftop greenery, reflecting the project's award-winning commitment to sustainability.
Learn about Autograph Tower's topping out in March here.