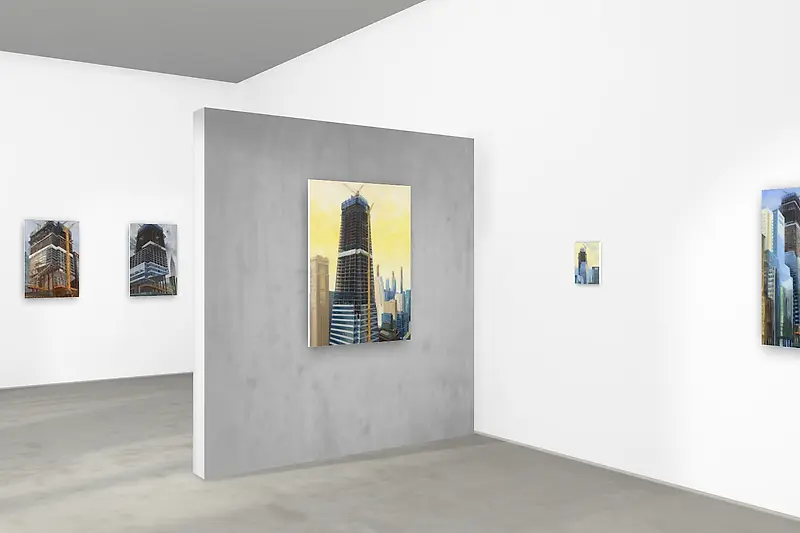 Local Artist Celebrates One Vanderbilt's Rise
Gwyneth Leech, a New York City-based artist, created a virtual exhibition that tracks the progress of the KPF-designed supertall in Midtown.
In the exhibition, titled "One Vanderbilt Rising," Leech shares her collection of 19 paintings spanning three years of construction. The series began in 2017 as One Vanderbilt's construction rose above ground and became visible to the public. Leech's paintings play with the contrast of yellow skies and reflective blue buildings and highlight the terracotta detail in One Vanderbilt. She states that her perspective for her pieces comes from various sidewalk locations in East Midtown.
Leech has created a clever and immersive virtual exhibition to account for the age of social distancing. Visitors can click their way through the 360-degree gallery to view the artwork. It also includes a guided tour that is two minutes in length. Leech has released her exhibition to align with the recent completion of One Vanderbilt. View the exhibition here.
Gwyneth Leech is an artist with a focus on the urban environment, as seen through the construction sites of supertall buildings. Her paintings have been exhibited in museums, commercial galleries, and alternative spaces, across the United States and Great Britain. To visit her website and learn more, click here.