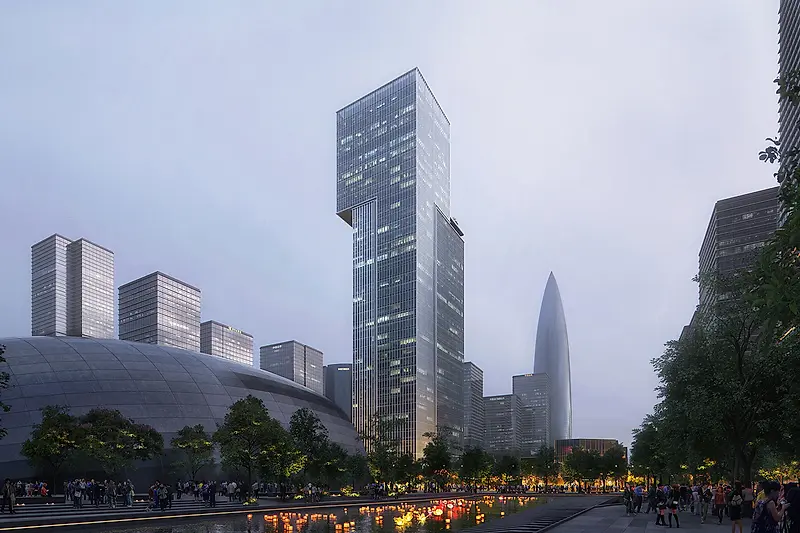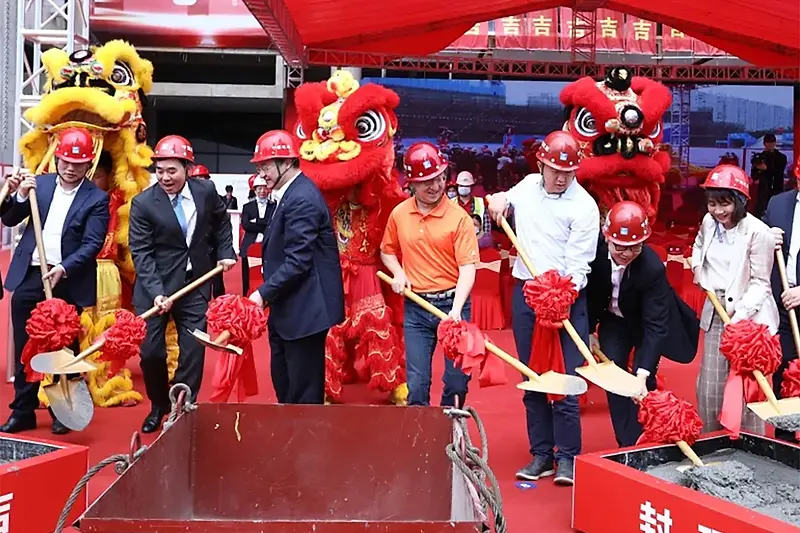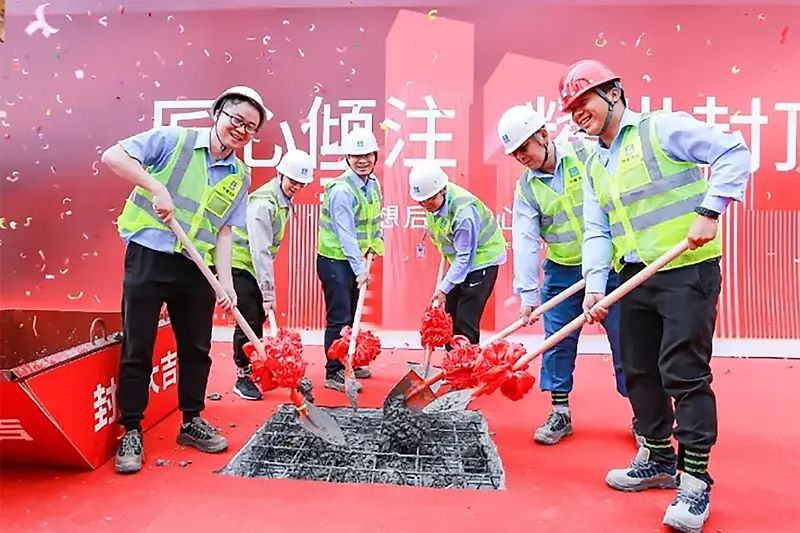 Lenovo's New Headquarters in Shenzen Tops Out
The milestone was celebrated on Monday February 8th with an in-person and virtual celebration.
In one of several speeches and presentations as part of the event, Mr. Qiao Song, Senior Vice President of Lenovo Group, made remarks highlighting the importance of the new project, stating, "Consolidating the foundation for Lenovo's business development in the Greater Bay Area has become an important guarantee for the development of the Group's various businesses."
Located in the Houhai district, Lenovo Shenzhen features two towers that act as a gateway between the mountains and the bay, capturing the spirit of the city as well as the innovation of Lenovo as one of the world's technology leaders. The upper portion of the two towers are rotated by 90 degrees, maximizing views of the city from Class-A office spaces. At the base is a landscaped high-line that leads pedestrians towards the retail and cultural programming incorporated at the lower level of Lenovo Shenzhen.
Lenovo Shenzhen is scheduled to open in late 2021. Learn more about the design process of the project from KPF's design team here.