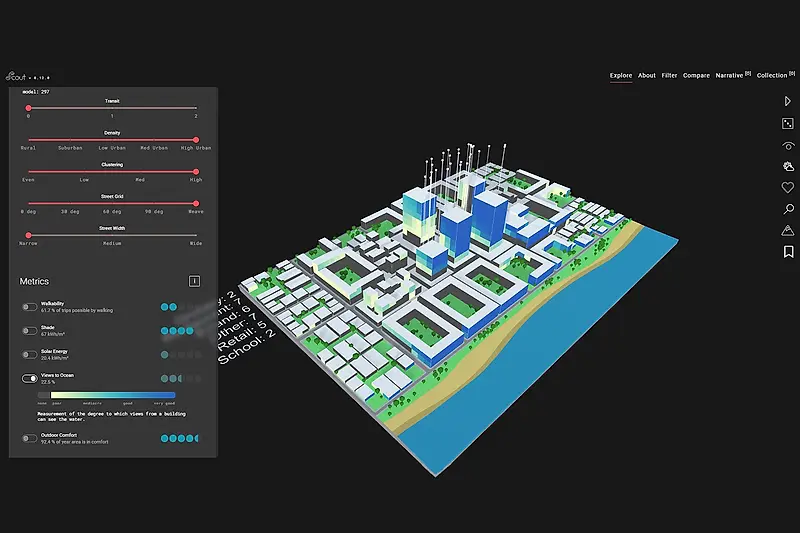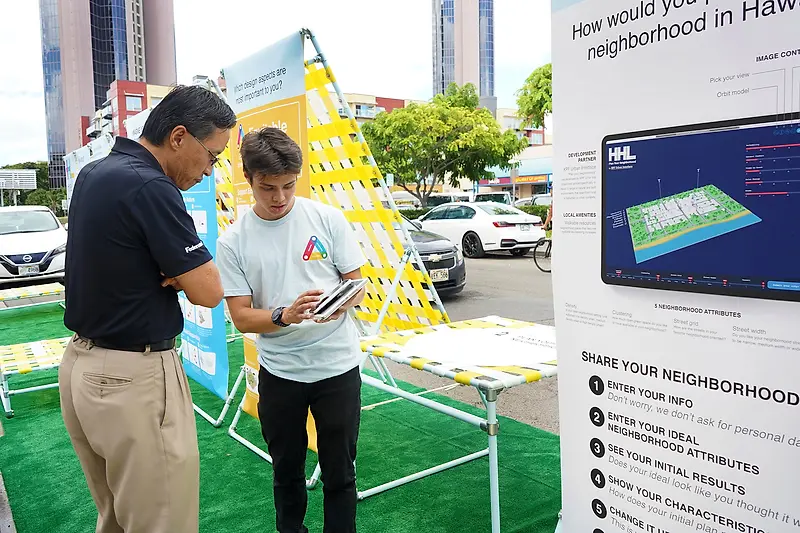 With Award Win, KPFui's Scout Represents Change for the Better, Says Metropolis
The mapping tool, designed by KPF's Urban Interface team, received an Honorable Mention in the magazine's inaugural Responsible Disruptors competition for its real-time visualization abilities.
Scout is a shared web platform that allows users to design multiple schemes and alter levels of input to achieve a variety of outcomes. The article notes how the platform "helps designers and collaborators compare thousands of options, make more informed decisions, and enjoy the creative freedom of visualizing results in real time." KPF has utilized the product on over 50 projects, including the recently completed residential project Heron. The firm also collaborated with the University of Hawai'i Community Design Center and the Hawai'i Public Housing Authority, utilizing Scout to inform Hawai'i Housing Lab and Plan Your Neighborhood, an interactive quantitative tool that allows users to explore the future potential of housing developments in Hawai'i.
The platform's recognition in the Responsible Disruptors award program was highlighted in an article "Three Technology Projects Represent Change for the Better." 2022 marks the first year of Metropolis' award program, honoring A&D technology projects that represent significant change for the better.
Read the full article from Metropolishere.