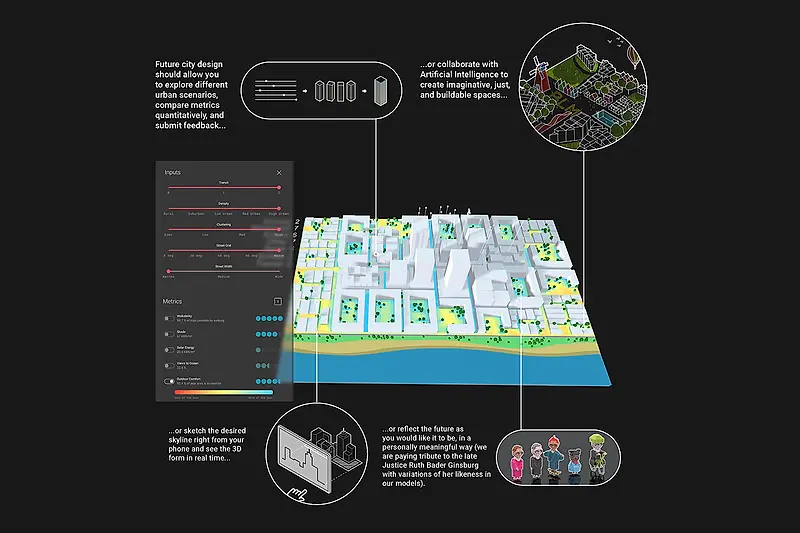 KPFui Featured in Document Journal's "Blueprints for a Better World"
The magazine invited creative minds to envision a more equitable future, and KPFui put forward its "digital twin" tool, which uses computation and artificial intelligence to make expert knowledge accessible.
To mark the new year, Document Journal's Fall/Winter 2020 issue looks to the future for ways to think freely and encourage better ways of living. KPFui, the firm's team that utilizes urban data analytics to address rising challenges of the 21st-century city, offered their vision of a future city that allows its citizens equitable participation in urban design and planning.
"For an urban design and development process to be just, it must function both as an explorative educational device and one of negotiation," said the KPFui team. The team aims to utilize their "digital twin" technology to put the power of computation in the hands of stakeholders, giving individuals a greater understanding of the designs that will intimately impact their daily lives.
Document Journal is an independent culture, arts, and fashion magazine founded in New York in 2012. Published biannually in the spring and fall, the magazine is printed in book format and distributed globally. Learn more about KPFui here. Read the full article in Document Journalhere.