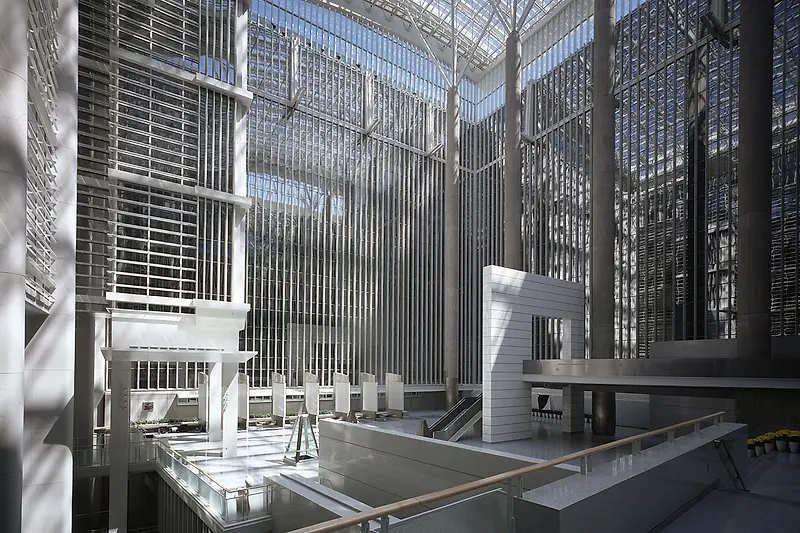 KPF's World Bank Headquarters featured in Architect's Newspaper
The D.C. project, completed in 1997, ushered in a new architectural style to the nation's capital, departing from the dominant classical and brutalist styles, with its expressive and transparent façade.
The op-ed by A.J. Artemel covers the initial development of D.C.'s architectural language that took inspiration from ancient Rome's classical style, seen in buildings such as the White House and the Capitol. Following the Cold War, Brutalism grew in popularity, resulting in many buildings, in particular federal offices, that predominantly were constructed with concrete. The article highlights the KPF-designed World Bank Headquarters as a landmark project for Downtown D.C. The design unifies two preexisting buildings with a glass façade, a now popular style of architecture. The atrium features a 28-foot waterfall and a tightly gridded design, representing the World Bank's commitment to transparency and accessibility. The World Bank Headquarters won the National AIA Honor Award for Architecture in 1998.
Architect's Newspaper covers all aspects of the built urban environment, both in print and online. Read the full article here.