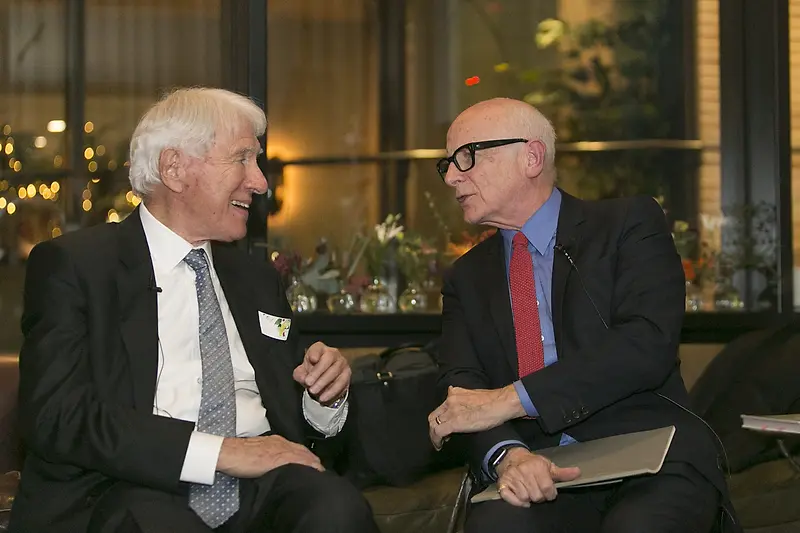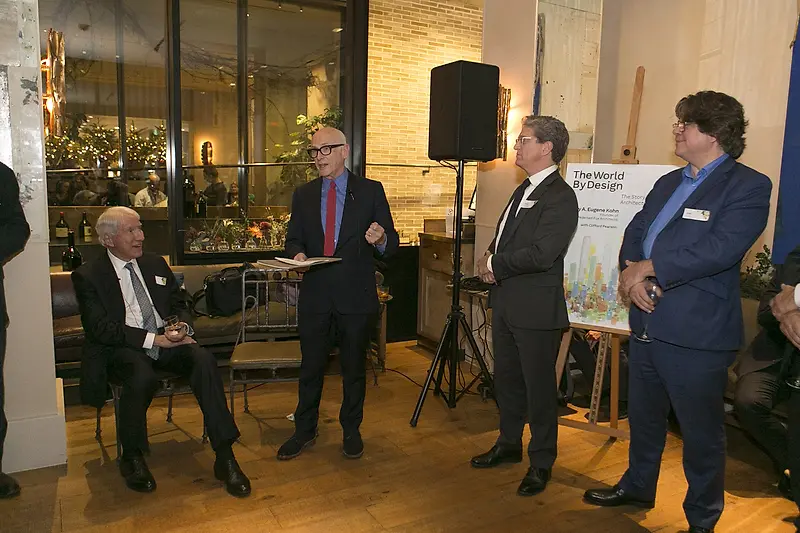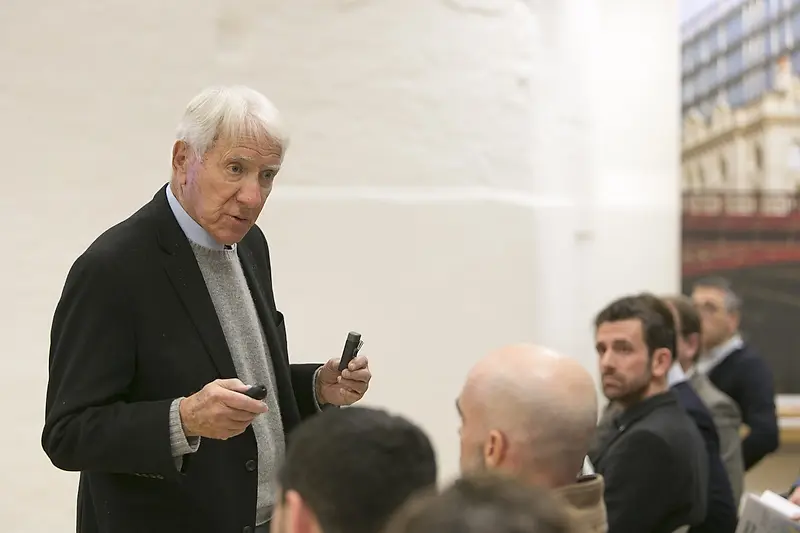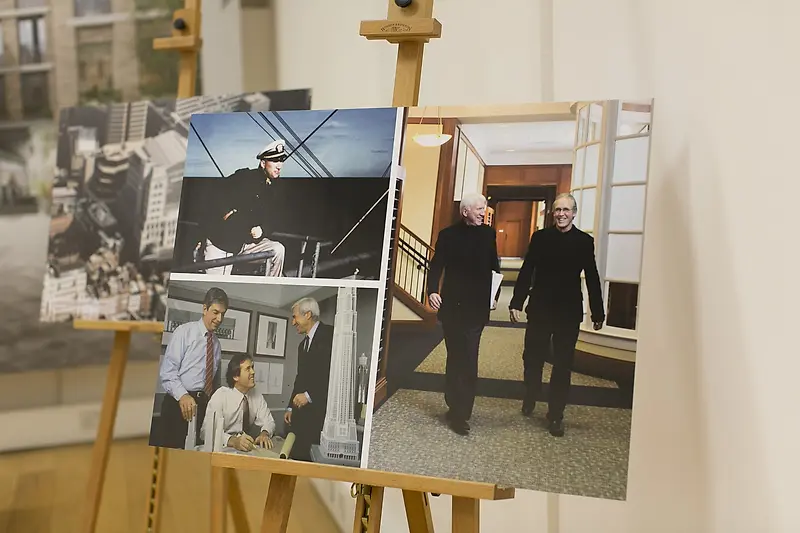 KPF's London Office Celebrates Launch of "The World by Design"
KPF's London office welcomed Gene Kohn to celebrate the launch of The World by Design: The Story of a Global Architecture Firm with friends, staff and clients.
At KPF's Floral Court, in conversation with Peter Murray, chairman of New London Architecture, Gene reminisced about the past 40 years in business, from the foundation of the company on July 4, 1976, and earliest commissions, to the opening of the London office in 1989 and the firms current work.
Describing the challenges and triumphs, always highlighting the collaborative approach and strong teams that have enabled KPF to become one of the world's leading architecture firms.
Further information about the book is available here.