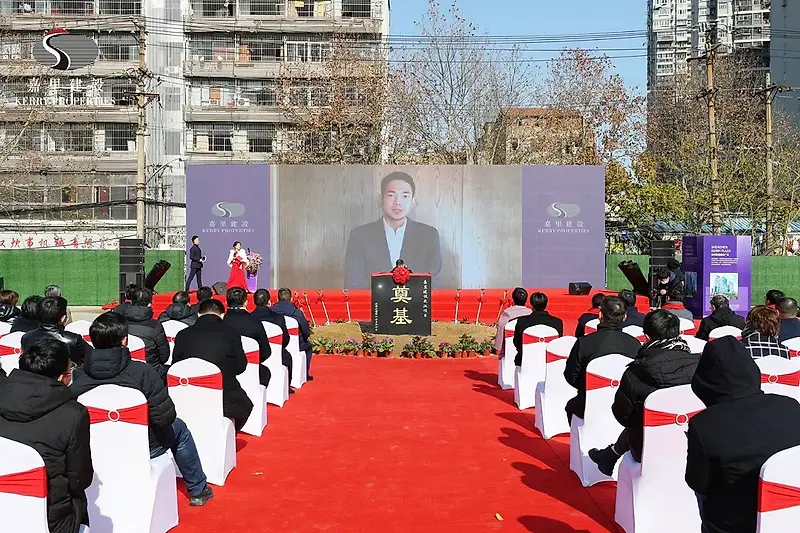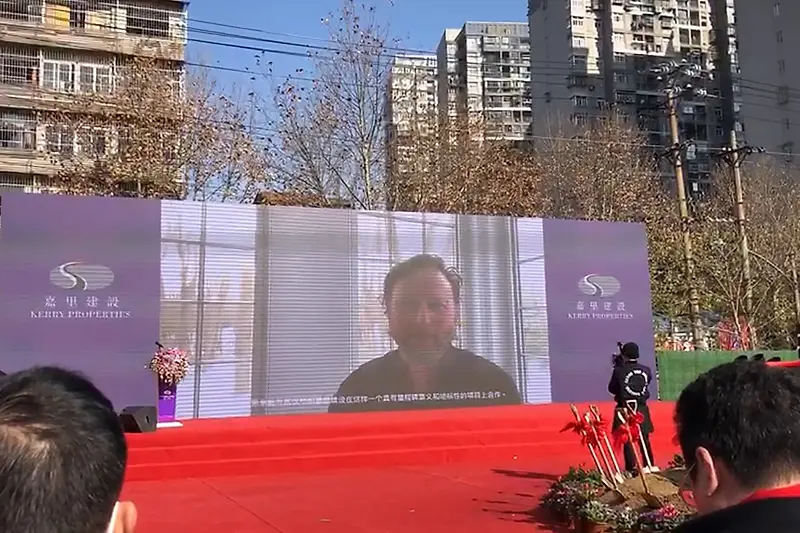 KPF's Kerry Wuhan Development Celebrates Groundbreaking
Members of the global design and development team celebrated the milestone for the mixed-use development on December 30th, with many in attendance virtually.
The project is located in the rapidly expanding city of Wuhan in China, situated on Paradise Street, and is designed to become an urban village within the city. The development pays homage to the neighboring communities through architecture rooted in Wuhan heritage, and builds on the city's vibrant pedestrian street life and rich culture.
Phase 1 of the Kerry Wuhan Development sets the tone for the project's aspirations. A central Hangzhen Pedestrian Walk anchors the project, guiding users through four unique neighborhoods on a canopied path with lush foliage. The Kerry Wuhan Development includes a school located on the west end of the development, a residential neighborhood with private gardens to the north, and to the east, the Grand Plaza acts as a hub for activity within the village with retail fronts. A village market and apartments overlooking a park on the southern border offer connection to the metro system.