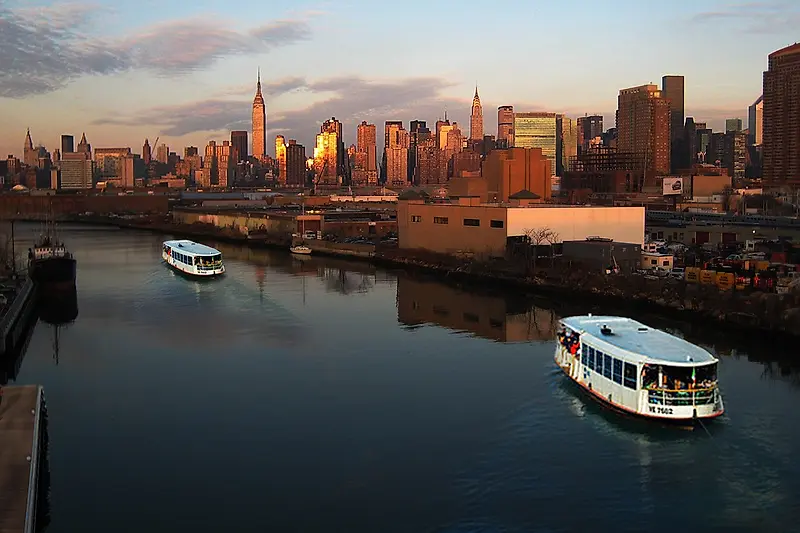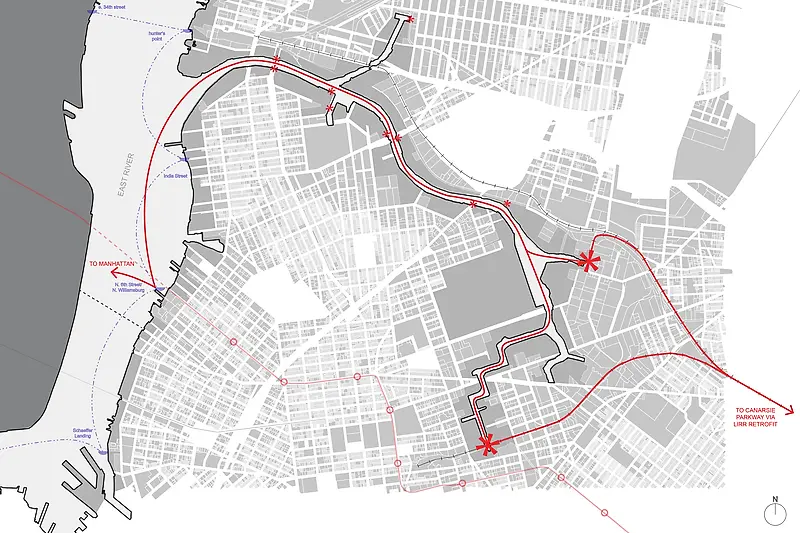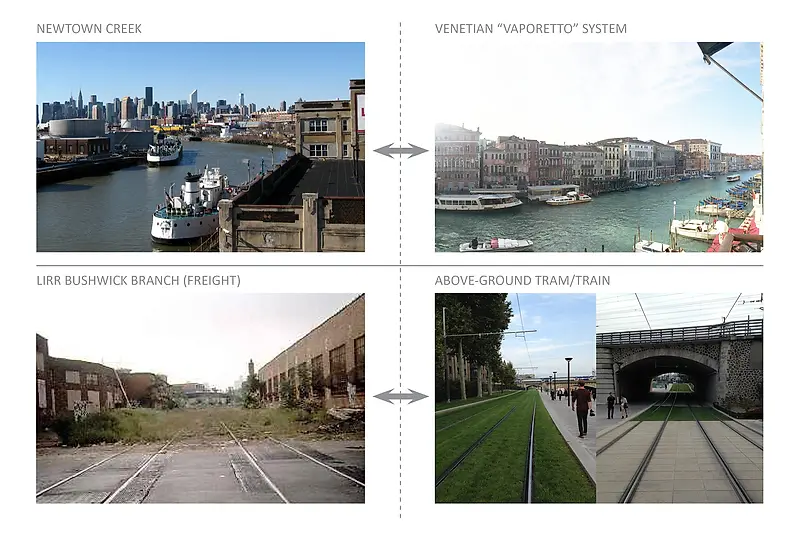 KPF Designer Dillon Pranger's "Transient Transit" Wins L Train Shutdown Charrette
Over the weekend, the Van Alen Institute held the L Train Shutdown Charrette, an opportunity to imagine systemic design solutions for the imminent reduction in L train service in New York City. 
A group of six finalists were selected on Friday, June 10th to attend the day-long charrette on Sunday, June 12th at the Van Alen Institute.  The workshop concluded with the judging of the entries and announcement of the finalists. 
KPF designer Dillon Pranger and teammate Youngjin Yi, a mechanical engineer at Buro Happold, were selected to attend the charrette for their proposal tTransient Transit – Revitalizing Industrial Infrastructure and were named the winners at the day's end. The jury included Christopher Bonanos, Senior Editor, magazine; Tim Braine, Founder & Executive Director, The Station Alliance; David van der Leer (jury chair), Executive Director, Van Alen Institute; Erin Maciel, Project Manager, New York City Department of Transportation; John Maier, Co-Chair, Public Transit Services Committee, Queens Community Board No. 5; and Shin-pei Tsay, Deputy Executive Director, Transit Center / Executive Director, Gehl Institute.
The team will be awarded a $1,000 cash prize and work closely with Van Alen to further refine their proposal.
Dillon and his teammate both found the competition of interest due to the relevance of it for commuters and a topic they both face on a daily basis – enduring an uninspiring commute to work for the sake of efficiency and time. He sees the project as an opportunity to reconnect people with New York's historical waterfront and industrial infrastructures that exist in the city, but are often forgotten or ignored.  
Mr. Pranger and Ms. Yi's proposal follows below:
Transient Transit proposes improvements within Brooklyn with the goal of reducing over-accumulation of passengers on the L-train at the Canarsie Tunnel by diversifying peripheral Brooklyn transit options, and adapting existing New York City industrial infrastructures. The proposed disruption is a bi-modal transportation solution along two existing New York City infrastructural assets: Newtown Creek and the LIRR freight track operating between Fresh Pond Junction and the Bushwick Branch 
Newtown Creek is positioned in between Queens and North Brooklyn within the catchment area of L-train commuters in Greenpoint and Williamsburg. The narrow, Venetian-type water body lends itself to Vaporetto-style, low capacity, high frequency water shuttles operating between Dekalb Avenue, North Williamsburg Ferry Pier and onwards across into Manhattan. Listed as an EPA Superfund site, proposed improvements along the creek also introduce opportunity for federal incentives and job training programs for the affected area.
The LIRR freight track between Fresh Pond Junction and the Bushwick Branch is an active ground level freight track, equipped with existing electric infrastructure, making it viable for a passenger subway service retrofit. The track runs parallel to the L-train in East Brooklyn extending north to the terminus of Newtown Creek, providing a transfer for East Brooklynites to the proposed Newtown water shuttle system. ­
By coordinating freight and commuter schedules to enable track and water channel sharing, minimal infrastructural upgrades would be needed for this solution potentially alleviating stigmas of industrial transportation and enabling future works for population expansion into East Brooklyn.
At KPF, Mr. Pranger is currently at work on a multi-tower proposal in Shenzhen, China, and a European headquarters in London.