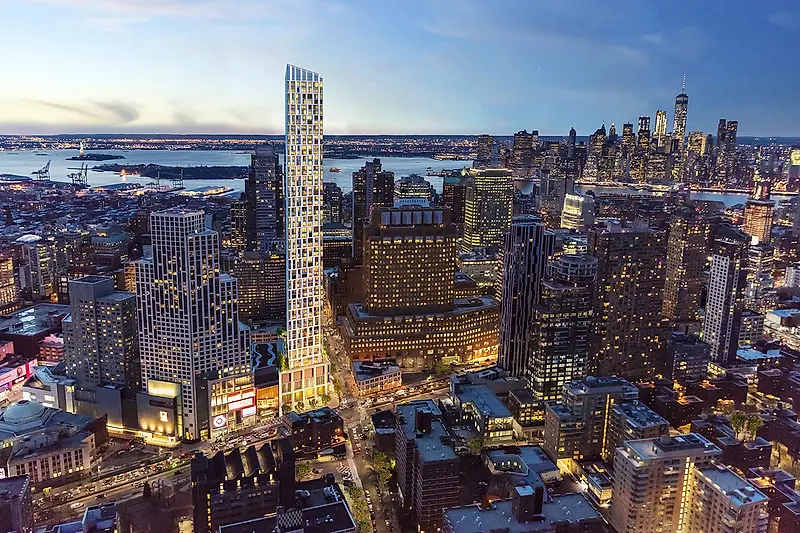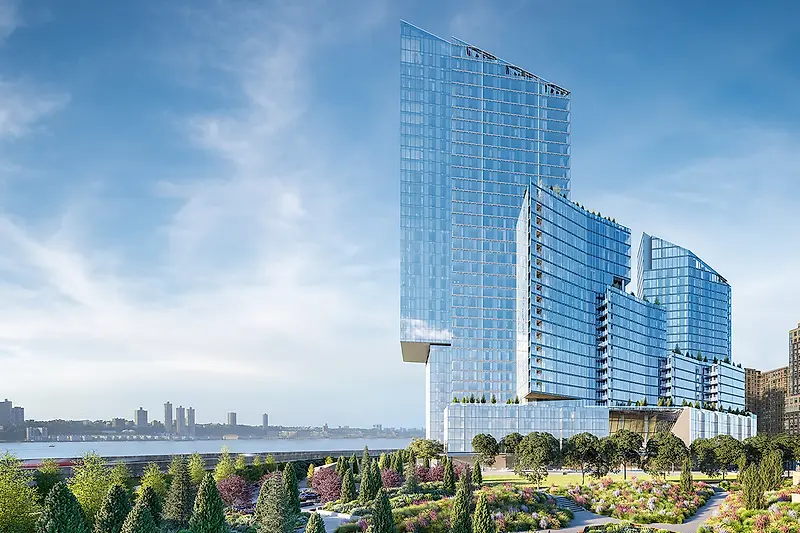 KPF's Brooklyn Point and 2 Waterline Square named finalists for 6sqft's Building of the Year
The two New York projects are in the running for the 2020 award that will be chosen by the public, voting is now open.
Brooklyn Point is a 720-foot tower that acts as a gateway to Downtown Brooklyn. The building features a retail podium at street level and 458 residences through the tower, ranging from studios to 3-bedrooms. Brooklyn Point is home to the city's highest rooftop infinity pool as well as over 40,000 square feet of lifestyle amenities. The tower's sculptural façade is designed as two folded sheets that reveal at opposite corners, while the crown angles upward to an iconic point.
KPF designed the northernmost tower of the Upper West Side development, 2 Waterline Square. Located along the Hudson River, 2 Waterline Square includes a range of residences, including luxury condominiums, market-rate rental apartments, and affordable housing units. The project's mass is broken down to create staggered levels that provide increased natural light to the units. The building features outdoor spaces for residents, and connects to a lush park at the center of the development.
6sqft selected 12 of the most notable residential projects of 2020 for its sixth annual competition. Voting is open to the public until midnight on Sunday, December 13. The winner will be announced the following day. Learn more about the nominees and vote here.
6sqft is an online platform that covers New York City architecture, activity, and history. Read more here.