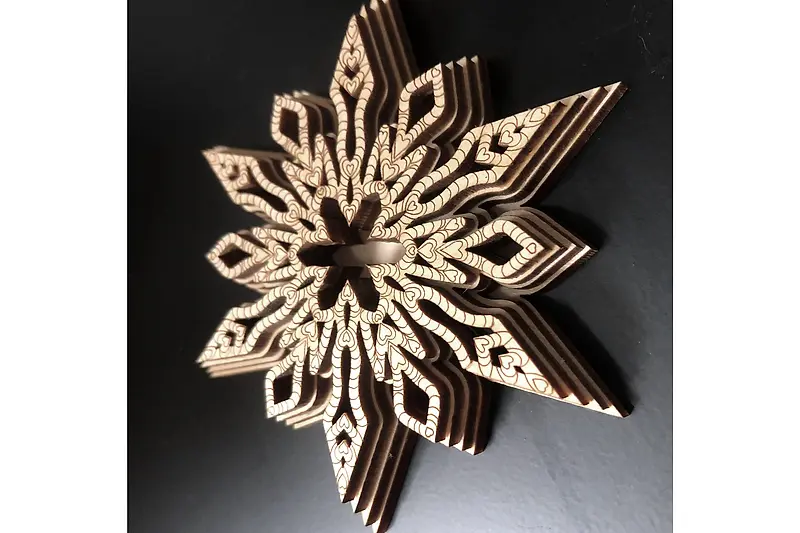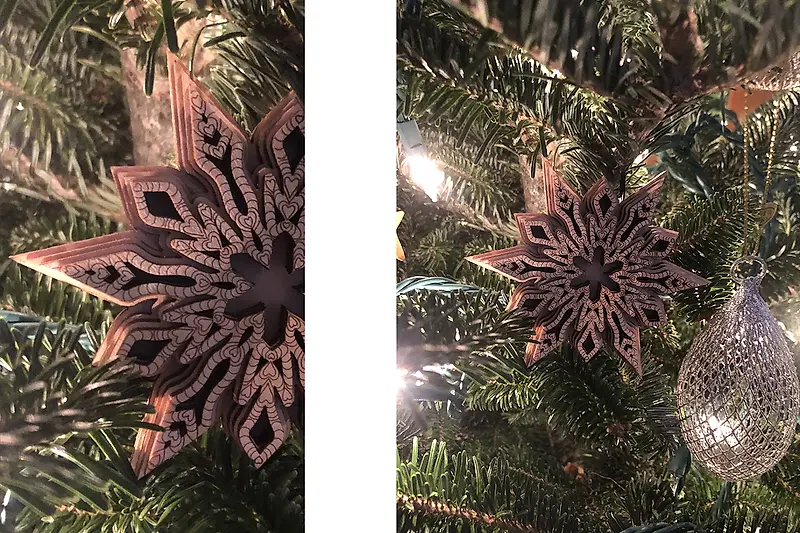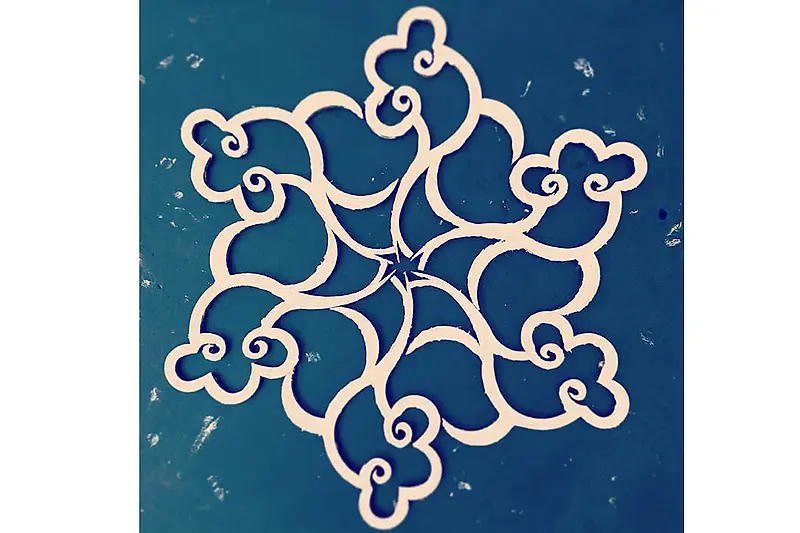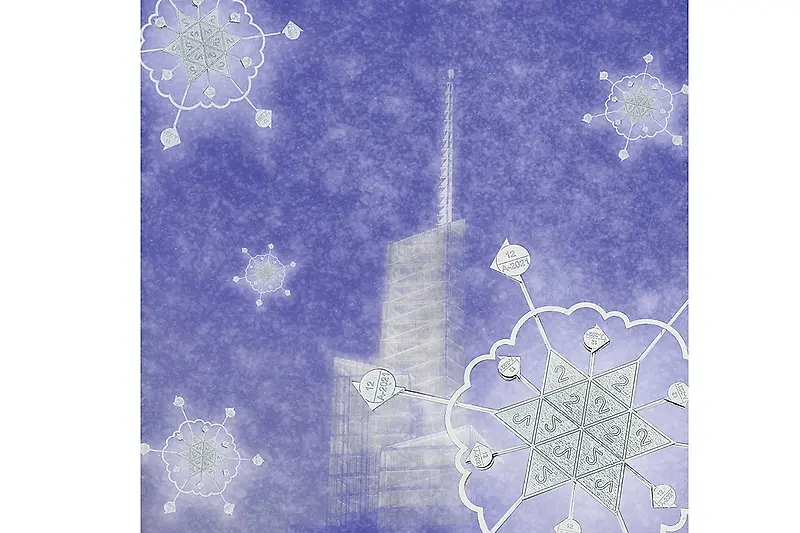 KPFLab Hosts 2021 Maker Competition: Snowflake Edition
To close out the year, the KPFLab held its third annual global competition, encouraging staff to get into the holiday spirit by designing snowflakes.
Following recent tradition, KPFLab challenged company employees to submit virtual entries of intricate snowflake designs. This year, participants also had the option to laser cut their snowflakes out of basswood at KPF's Makerspace to bring the snowflakes to life. The final designs were then presented to the firm for a global vote.
The first-place recipient, Colin Joyce, Associate Principal, shared the inspiration behind his design, Frozen Hearts, "Frozen Hearts was inspired by a throbbing heart that grows outward from the center. I wanted to capture something a bit more organic that had some sense of movement. Snowflakes are traditionally more ridged and sharp, and very two-dimensional. I wanted to give this design a nice simplistic quality of depth and soften the edges to let the overall geometry feel more like a ribbon."
Zhurong Qian, Architectural Designer, came in second place with her design, Cloudy Snow. She said, "I was combining the traditional Chinese cloud pattern into the snowflake, and that is how I thought about the name too."
The third-place design went to Weining Zhong, Architectural Designer II, for his design, Issued for a Better Year. His design features silver snowflakes with KPF-designed One Vanderbilt in the background.
Thank you to Emily Gruendel, Wei Meng, Barrie Levy, Asli Oney, and Darwin Diaz, along with the entire KPFLab Committee for making this year's competition possible. Read about the committee's 2020 Snow Globe competition here.