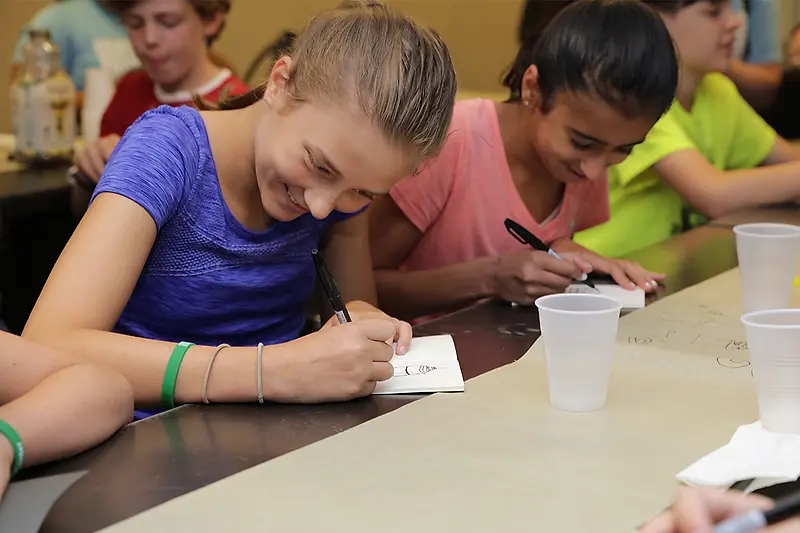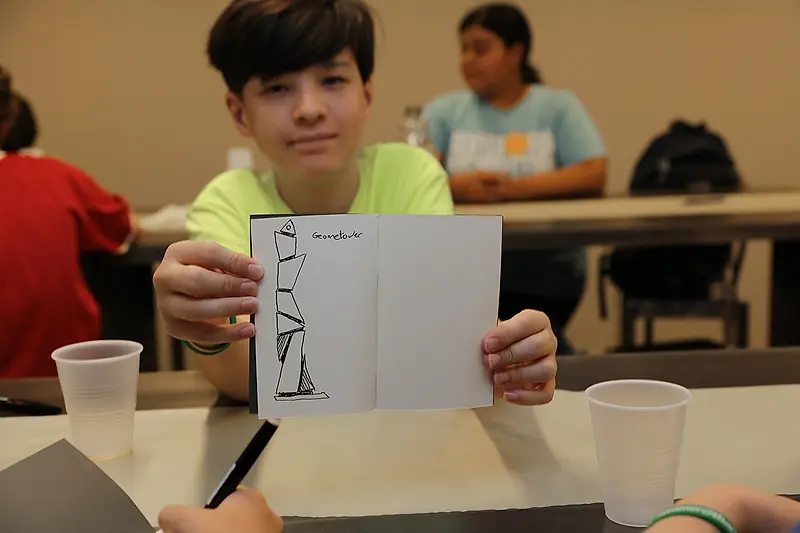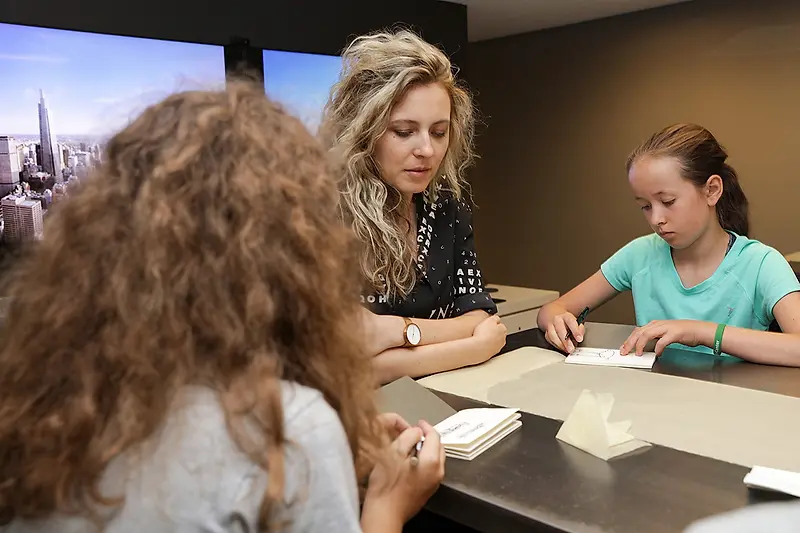 KPF Welcomes Campers Exploring Skyscraper Design
On Tuesday, July 25th, a flurry of middle school students came to the KPF New York office in pursuit of tall tower intel. As part of the Center for Architecture's summer family programming, the class of twenty-five sixth to eighth graders were participating in a week-long program on skyscraper design geared toward creativity and play.
The visit to KPF began in the café with snacks, where Director Claudia Cusumano, Senior Associate Principals Ana Leshchinsky and Darina Zlateva, and Associate Principal Anna Pietrzak introduced KPF and our tower expertise. After a quick slideshow, the students split into three groups and dispersed to separate rooms, rotating through three presentations on 10 and 30 Hudson Yards, One Vanderbilt, and our towers abroad. The tour ended with the architects handing out KPF sketchbooks, giving the students some time to draw inspiration from their visit.
Each of the Center's week-long programs explores a different topic in architecture and design through art and building activities, design challenges, and special site visits. The "Skyscrapers" studio "explores the structure and systems that make such tall buildings possible through design challenges and a visit to local skyscrapers." From castles, forts, and treehouses to subways, bridges, and, of course, skyscrapers, the Summer@theCenter camps offer children, grades 3 to 12, all sorts of ways to learn design. Read more about the Center for Architecture and their commitment to public understanding and appreciation of architecture at their website.