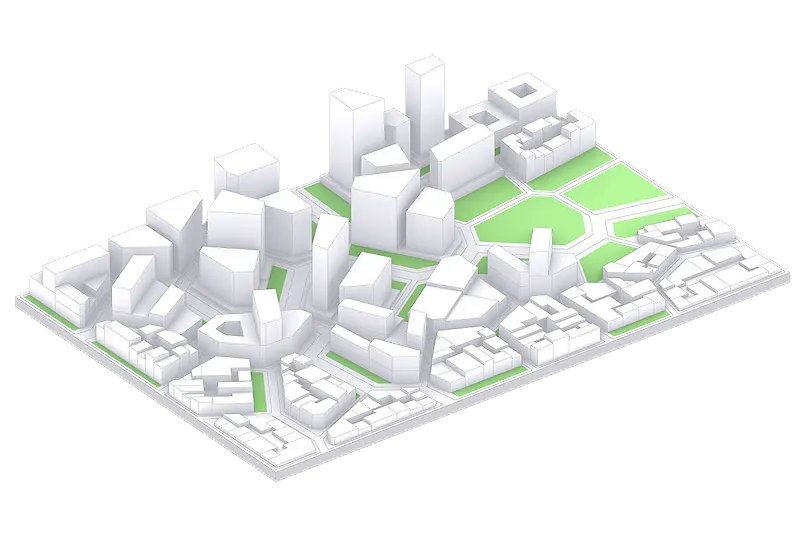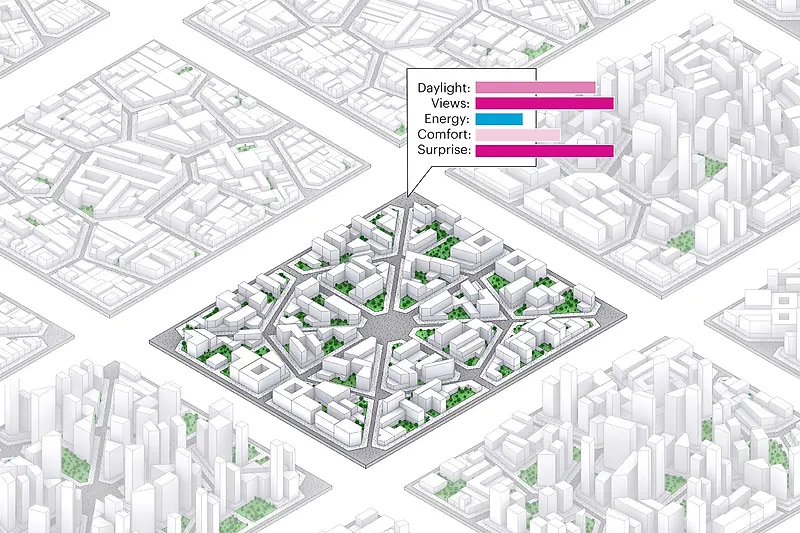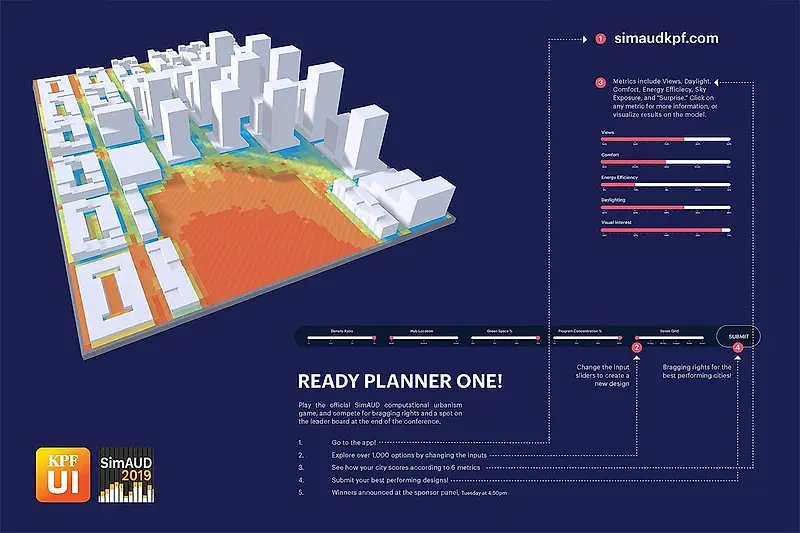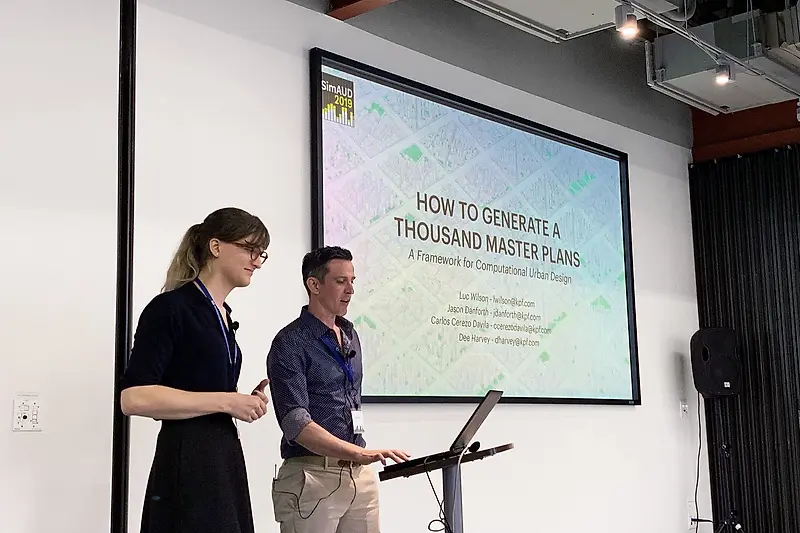 KPF Urban Interface Participates in SimAUD 2019
KPF's Urban Interface team presented on Computational Urban Design at this year's 10th annual Symposium on Simulation for Architecture and Urban Design, hosted by Georgia Tech's School of Architecture.
SimAUD is a conference designed to bring architecture researchers, scientists, engineers, educators, and business professionals together to help find sustainable solutions to urban problems. Buildings are the leading energy consumers and pose complex challenges that require interdisciplinary research. In order to address these issues, SimAUD invites professionals from various fields to present their papers and software. This year, KPF's Director of Environmental Design Carlos Cerezo Davila was a Scientific Chair for SimAUD and reviewed papers submitted for the conference.
KPFui's Luc Wilson, Jason Danforth, Dee Harvey, and Davila launched Scout, an interactive quantitative tool aimed at testing iterations of urban master plans. Rather than analyzing the potential range of approaches for a single building, Scout allows planners to accommodate large-scale urbanization throughout the design process to determine the optimal master plan for the site. This approach permits architects and planners to achieve economic and environmental goals while considering stakeholders and other variables involved in the project. For SimAUD 2019, the KPFui team produced over 1,000 master plan iterations. Conference participants were asked to submit and vote on designs using Scout, and the top-rated plans were revealed on the final day. Try Scout here.
Presented by Danforth and Harvey, the team's paper entitled "How to Generate a Thousand Master Plans: A Framework for Computational Urban Design" outlines a four-step strategic approach to implement urban-scale computational design. Read the paper here and learn more about SimAUD here.