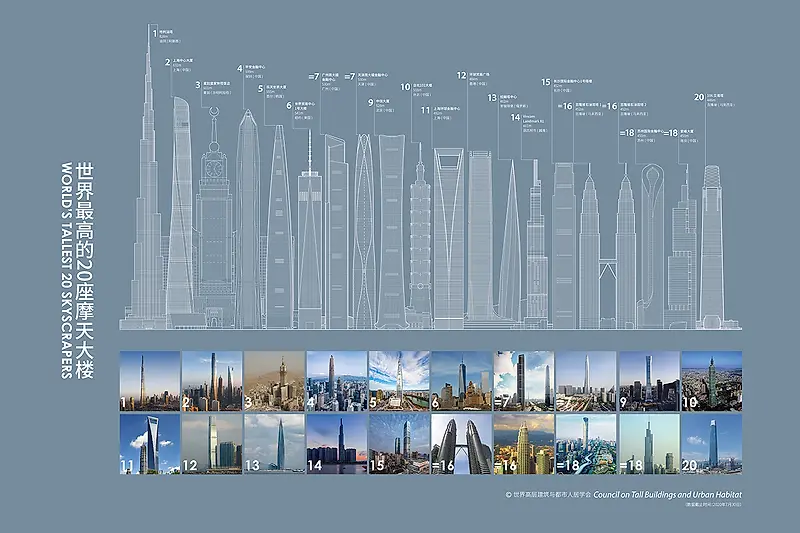 KPF Towers Featured in CTBUH Global Publication
The Council on Tall Buildings and Urban Habitats (CTBUH) recently published the first piece in an ongoing series covering the world's high-rise buildings and dense settlements, providing a multi-disciplinary perspective. CITIC Tower, China Resources Tower, Ping An Finance Centre, Suzhou IFS, and One Shenzhen Bay were used as case studies for their excellence in design as high-rise buildings.
The book also highlights the CTBUH's 2020 Awards of Excellence and includes a list of the world's 20 tallest towers where KPF projects took seven spots, ranging from fourth to eighteenth. Learn more about the publication and KPF's case studies via the CTBUH's WeChat account here.