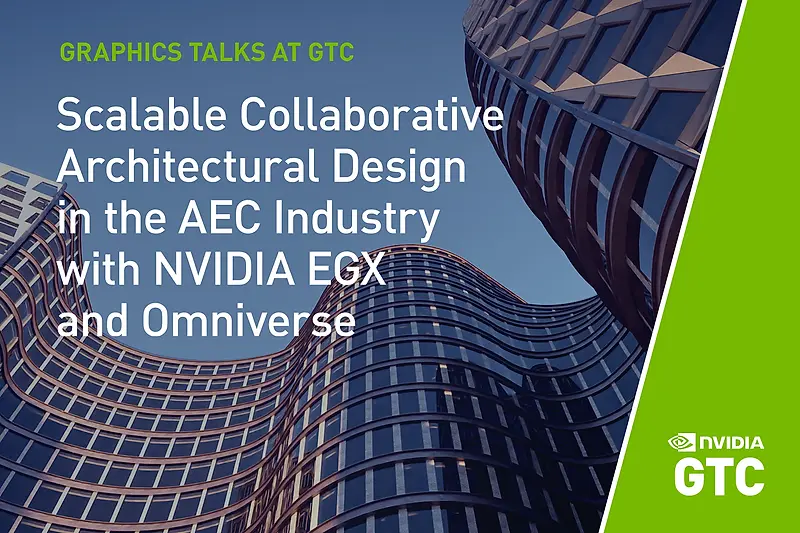 KPF Presents at Leading Technology Conference
KPF Director of Applied Research, Cobus Bothma and IT Operations Manager Jayson Thaker will presented at NVIDIA GTC on November 9.
In 'Scalable Collaborative Architectural Design in the AEC Industry with NVIDIA EGX and Omniverse' Cobus and Jayson showcased how KPF is using cutting edge hardware and collaborative software to push the boundaries of visual communication throughout the design process.
Cobus also participated in a panel, 'The HTML of 3D Worlds – USD's Next Evolution' alongside peers from the tech and entertainment industries.
The world's leading AI and Deep Learning conference, GTC brings together experts from around the globe to discuss the hottest topics in computing today, such as AI, Deep Learning, Intelligent Machines, Graphics and Entertainment. The conference attracts top universities, research firms and government agencies across multiple disciplines, from robotics to gaming, film and the automotive industry. Find out more here.