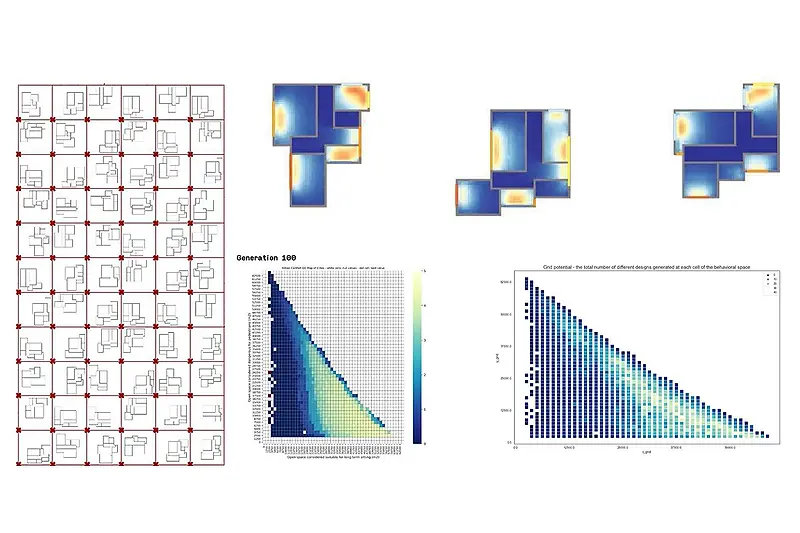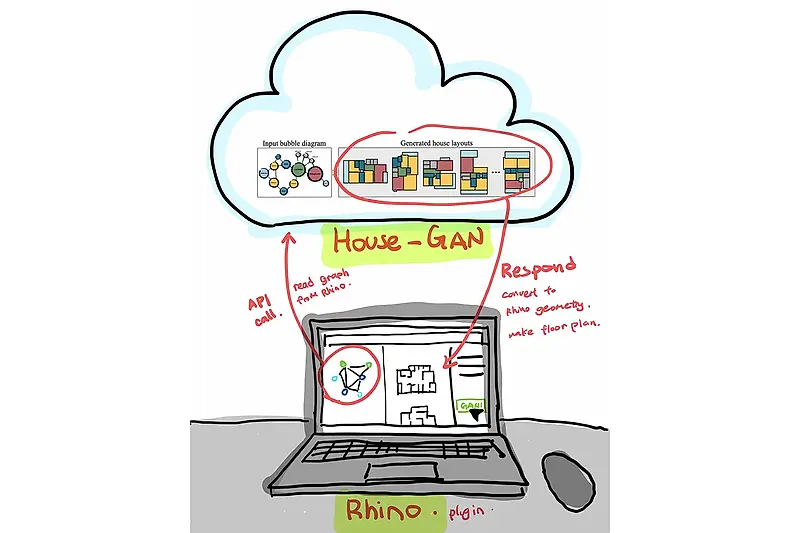 KPF Teams Win AEC Tech 8th Annual Hackathon Awards
KPF's Demi Chang, Ping-Hsiang Chen, Brandon Pachuca, and Peng Wang participated in the virtual event, which challenged teams to develop innovative, open-source projects from start to finish in just 26 hours.
Team "GANPlan", with KPF team members Demi Chang and Brandon Pachuca, took home the "Best Open Source Hack" award after leveraging a paper published by Autodesk University and Simon Fraser University to create their tool, which generates and evaluates home layout plans based on realism, diversity, and compatibility through machine learning. Additional team members included Mark Horgan, Leland Curtis, and Matthew Breau. Learn more about GANPlan's winning project and watch the team's presentation here.
Team "Layout5", with KPF team members Ping-Hsiang Chen and Peng Wang, won the "Best Team Collaboration Hack" award. Their residential layout recommendation app uses machine learning to recommend designs based on an easy sketch-to-layout mechanism with real time daylighting analysis feedback. Additional team members included Theodoros Galanos and Jeroen Janssen. Watch Layout5's winning presentation here.
Teams were judged on six categories – Technology, Innovation, Open-Source, Learning, Teamwork, and Collaboration – and winners were celebrated for pursuing technically impressive challenges that stretched the skills and capabilities of each participant. KPF's Director of Applied Research, Cobus Bothma, served as a 2020 judge.
This year's hackathon differed from past years, when participants gathered at Thornton Tomasetti's New York office for an in-person event. The 2020 virtual event opened participation to global teams, which allowed teams to hand off responsibilities across time zones over the course of the 26-hour challenge. KPF staff participated from New York, London, and Singapore and collaborated with teammates around the world.
AEC Tech's Hackathon is an event for all levels of programmers, developers, engineers, and others, which encourages attendees to collaborate, network, build new relationships, and generate new ideas and processes for the AEC community. Learn more here.