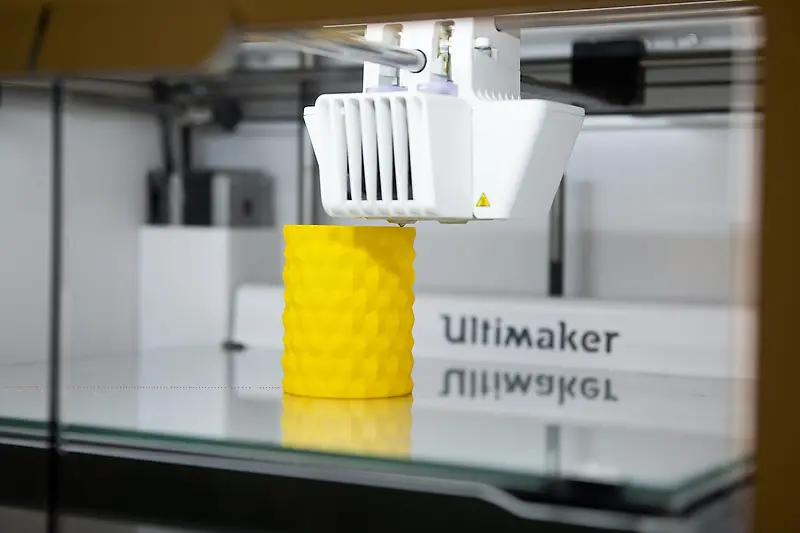 KPF's Technology and Making Teams Join "Talking Additive" Podcast to Explain Their 3D Printing Philosophy
Speaking individually, Asli Oney, James Brogan, Cobus Bothma, and Ross Page discuss the benefits of 3D printing on KPF's design process, especially at the international level.
On a recent episode of Talking Additive Podcast, KPF's 3D printing practices are brought to the forefront. Asli Oney emphasizes how 3D printing technology has allowed an increase in communication and productivity within KPF offices. Oney, the Digital Fabrication Manager in the New York office, has expanded the use of Fused Filament Fabrication 3D printing, which allows design teams to create more developed site models by adding details to the landscape.
James Brogan, Chief Information Officer, emphasizes the importance of this process by highlighting the complexities of designing a structure while keeping in mind the site's context. Additive fabrication aids this process as it allows designers to create multiple visuals to better convey the design intent to a client.
Director of Applied Research in London, Cobus Bothma, states "at KPF globally we work as one big office; we don't work as nine separate offices… If I'm sitting in London working on a project in China, I can actually send a model to Hong Kong." He notes that while many models are made at different iterations of a project, they don't go to waste once they are no longer needed. KPF has a recycling policy and is developing an in-house system to reuse the materials.
Also in London, Head of Model Making and Senior Associate Principal, Ross Page explains that to get the most out of the technology available to KPF, such as 3D printers, laser cutters, and photo etchings, tools can be used together to create outcomes that are greater than the sum of their parts. "It's all about making the toolbox as big as possible," he said.
Launched in April 2020, the Talking Additive podcast discusses the benefits of additive manufacturing with business innovators and allies. Listen to the episode on KPF's 3D printing here.