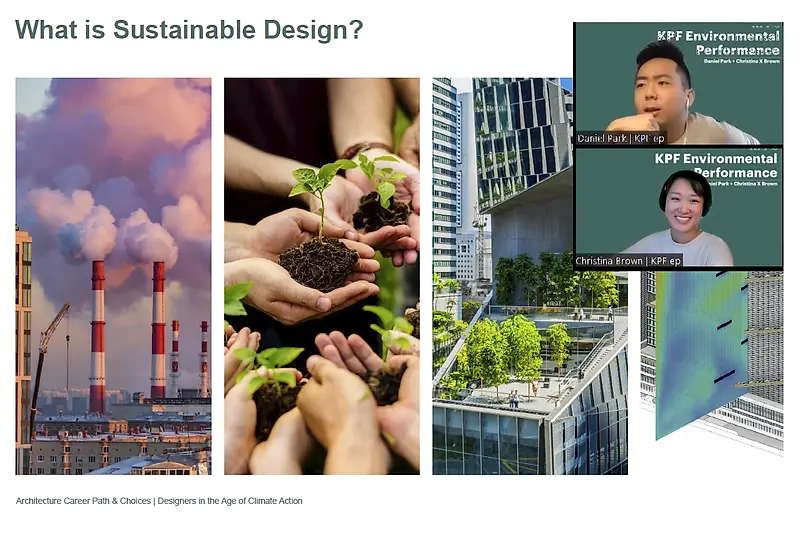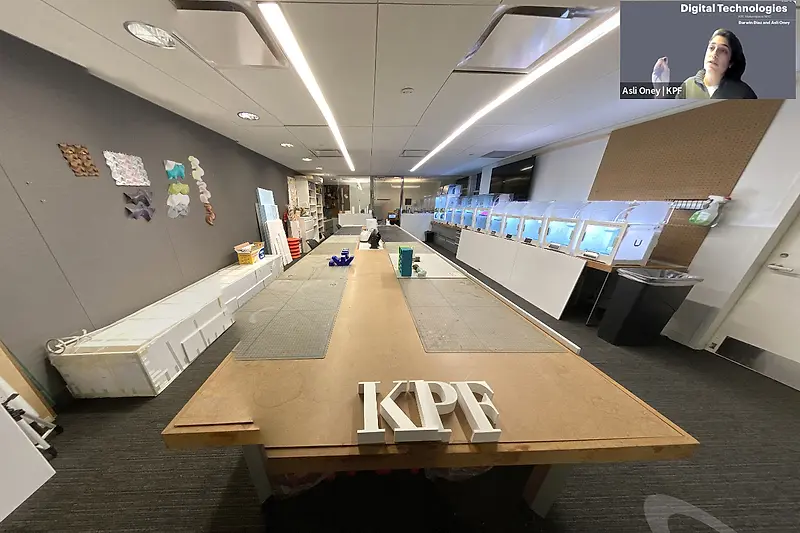 KPF Staff Share Possible Careers in Architecture with High School Students
Several KPF employees outlined their professional journeys at this year's Discover Architecture career conference, hosted by The Center for Architecture.
Speaking at an event titled Technology in Architecture: Learn How Architects Create Models with Today's Digital Technologies, Architectural Designer & Digital Fabricator Asli Oney and Digital Fabrication Specialist Darwin Diaz described the fabrication process at KPF. The speakers showed off KPF's Makerspace at the New York office, a modern, completely digital workshop where architects build models of their designs with 3D printers. Both answered questions about which materials and types of equipment are used, and explained to the students interesting features of a career in the fabrication side of architecture.
KPF Junior Environmental Specialist Daniel Park and Architectural Designer & 2022 Environmental Performance fellow Christina Brown hosted an event titled Architecture Career Path & Choices: Designers in the Age of Climate Action. Describing what sustainable design means, and the ways that KPF and other firms implement it, Christina and Daniel shared the impact of their work on the firm's Environmental Performance team. The EP team has the unique role of empowering KPF at all steps of the design process to design low-impact buildings that improve wellbeing.
Discover Architecture is hosted by The Center for Architecture in conjunction with the American Institute of Architects. It explores the architectural process, current projects, hosts job site tours, and more. Read about the event here.