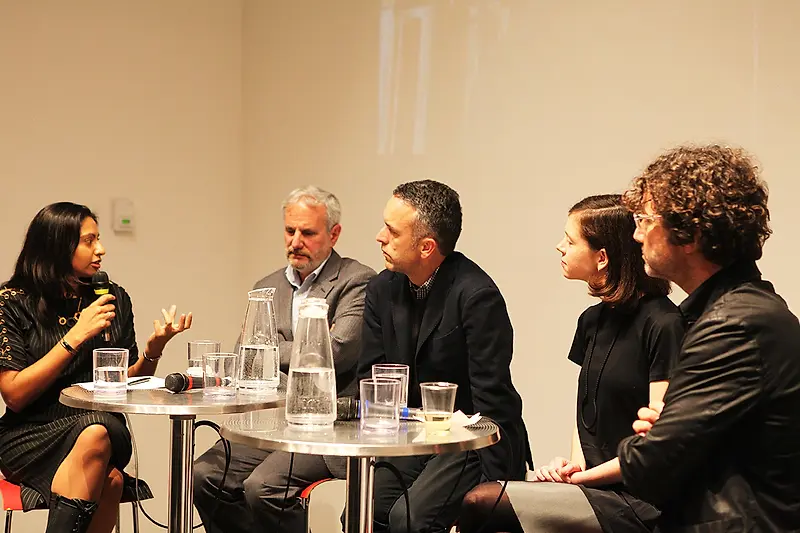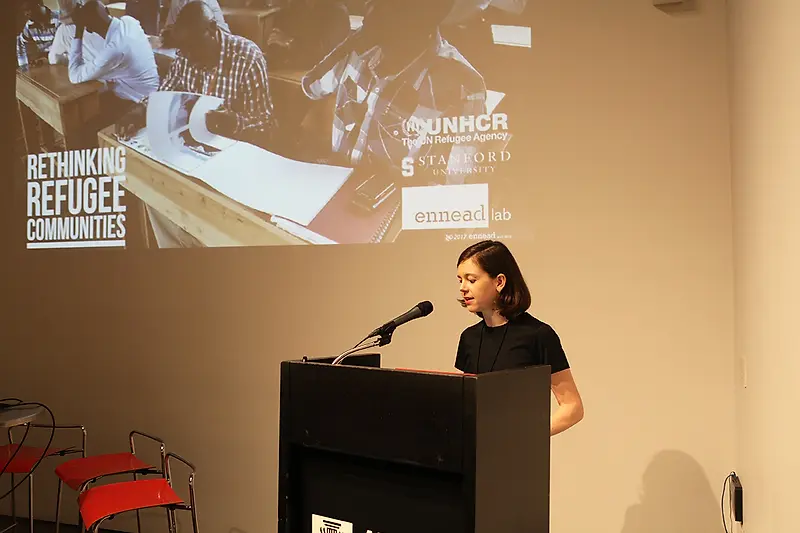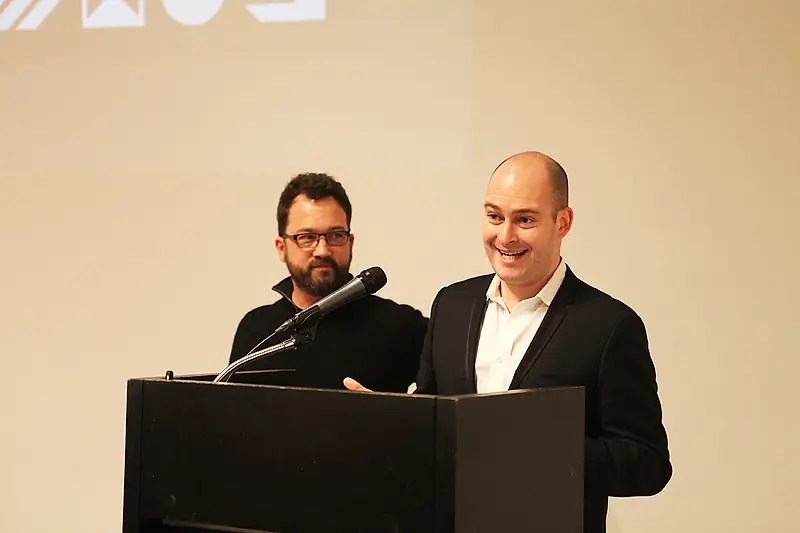 KPF Supports Panel on the Design and Politics of the Refugee Crisis
Last week, on February 23rd, the AIANY Global Dialogues Committee hosted a panel discussion titled Displacements_People, the first in a series that will focus on displacement in conversation with architecture and design. 
Each event, hosted at the Center for Architecture, will also have a theme that informs the larger conversation, with future themes including ideas, water, territory, capital, and gender.  
KPF Director Elie Gamburg announced the program alongside Benjamin Gilmartin, a principal at Diller, Scofidio + Renfro. Together, they introduced the main question of the night: how can the design community respond appropriately to those escaping war, climate change, and other factors that have driven them from their homes?
Speakers represented a range of practices and institutions, including Ennead, Urban-Think Tank, Harvard GSD, MoMa and the UN Refugee Agency. Their presentations detailed exhibitions, academic initiatives, and built projects that respond to the refugee crisis and livability through violence. Overall, the panel agreed that makeshift shelters ignore the harsh reality that the average length of refugee status is more than 25 years. Long-term strategies must provide refugees with the agency to live and thrive within their resettled communities.
The Center for Architecture is a premier cultural venue for architecture and the built environment in New York City. It shares a home with the American Institute of Architecture New York (AIANY) chapter and has the unique advantage of drawing from practicing architects for its programming. KPF and DS+R are sponsors of the Displacements series that will take place over the course of the year.